Saturday was our first ever WUCON as in Winthrop University Comicon - and it was A HIT!
There were several fun photo opportunities. Here are my students Tianna, Ave, and Alyssa with a fun backdrop.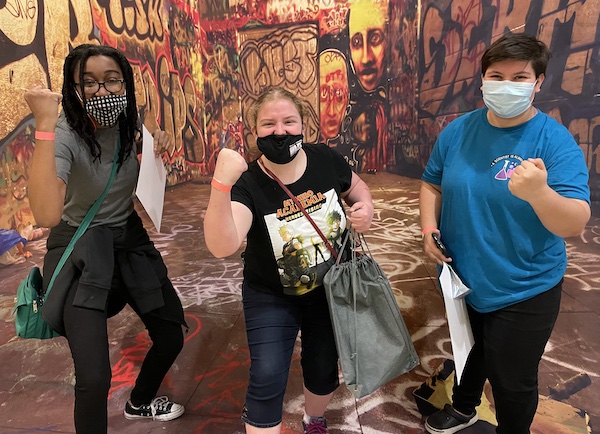 And here I am with Iron Man!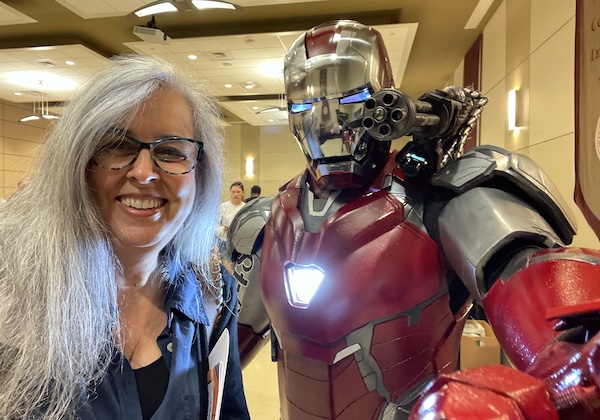 Our print professor, Myles Calvert set up a small screen printing set up to share blank comic book pages, ready for story-makers.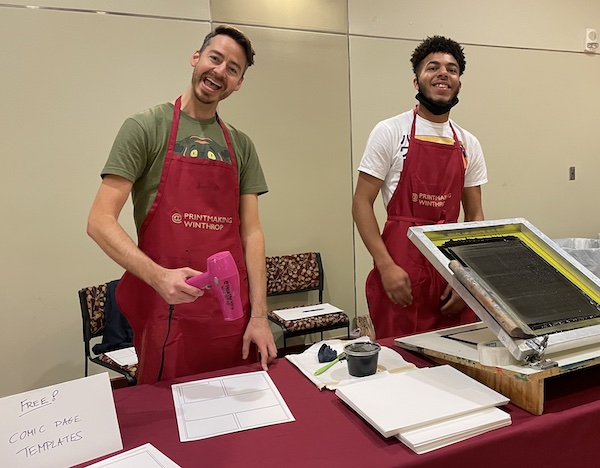 All my illustration students set up tables to sell their wares. It reminded me a bit of "Bookmarks" at the Edinburgh College of Art. My students prepared for weeks, putting together comic books, posters, postcards, earrings, stickers (lots of stickers!). I bought way more than I should, but I think some of what I bought will be collectors items someday. Keep an eye on these talented budding creators! Here's Erin: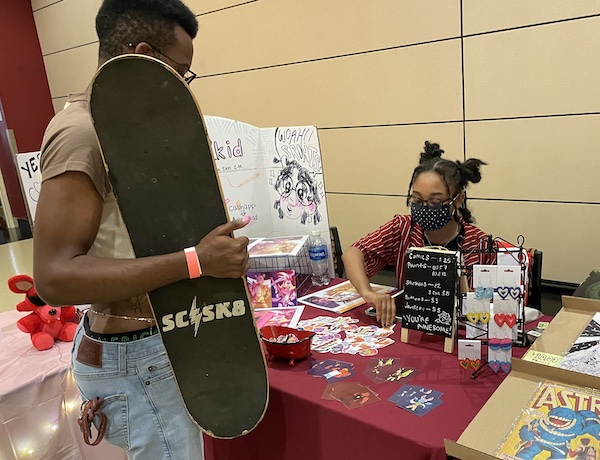 Guye: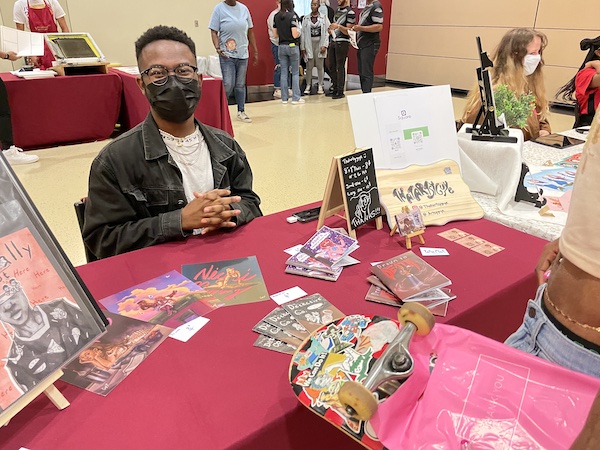 Josh, David, and Ethan: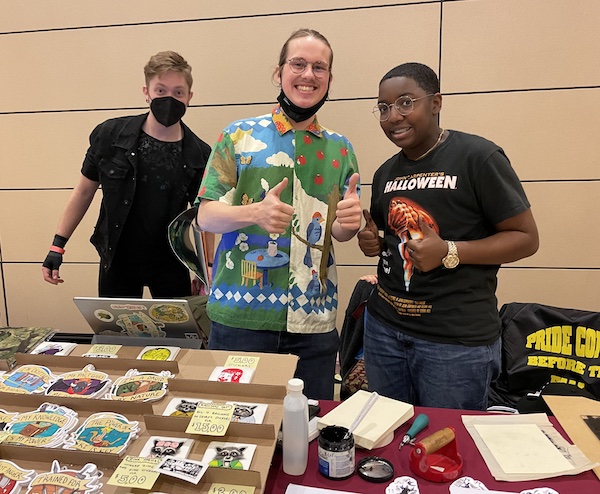 Kaelen (with Asher doing some shopping):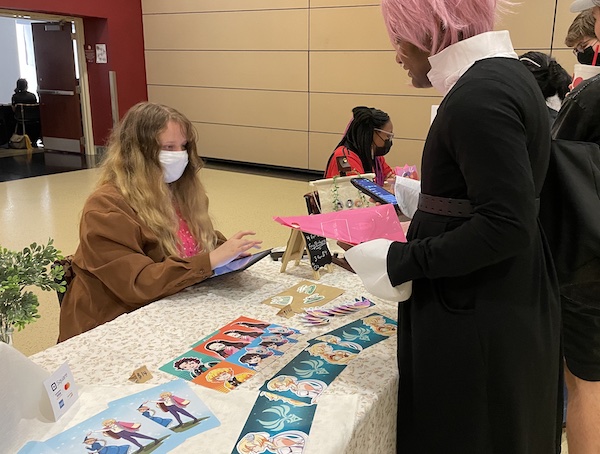 Michael: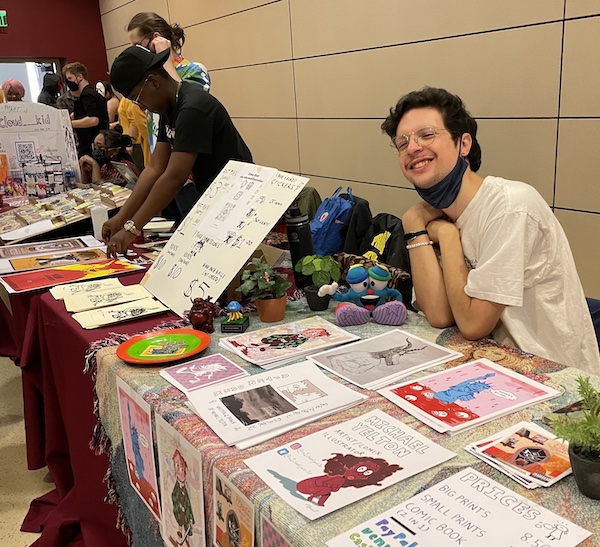 William: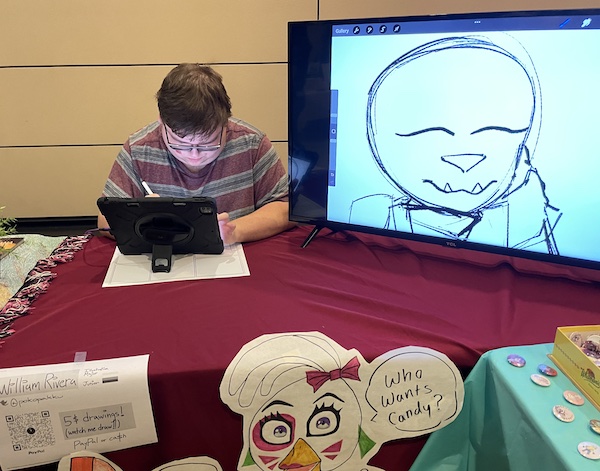 And Sarah, Maggie, and Reagan (who wore cool contact lenses):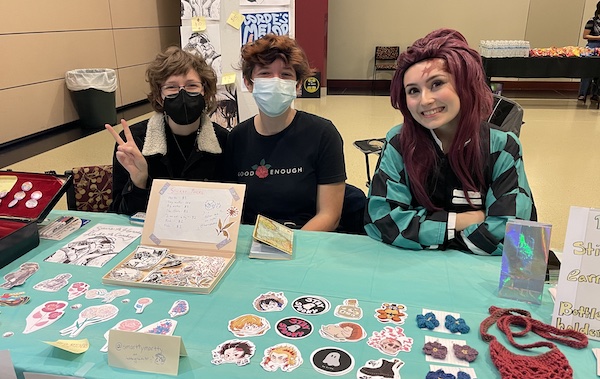 I talked about Creating Graphic Novels and had a great turn-out with lots of questions from a very interested audience. I might have even gained two new illustration majors!
My colleague, Prof. Jason Tselentis, also gave a panel with guest speakers Jonathan Belle, Asiah Fulmore (of
Amethyst
fame, and a WU alum), and Liana Kangas.
There was also a cosplay competition later in the day. I wasn't able to stay for that, but here's a sneak peek: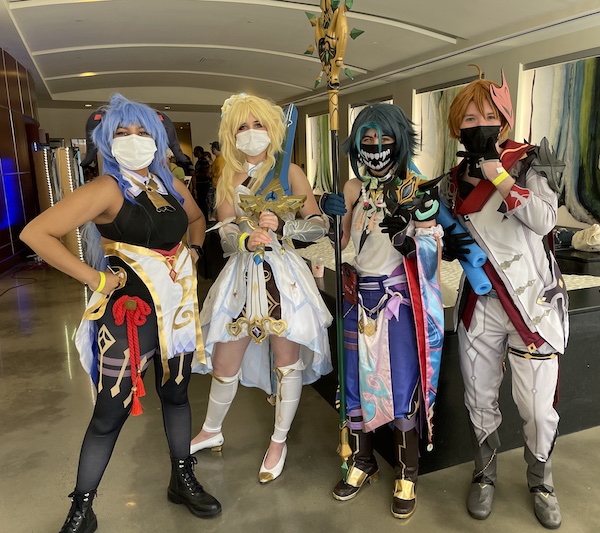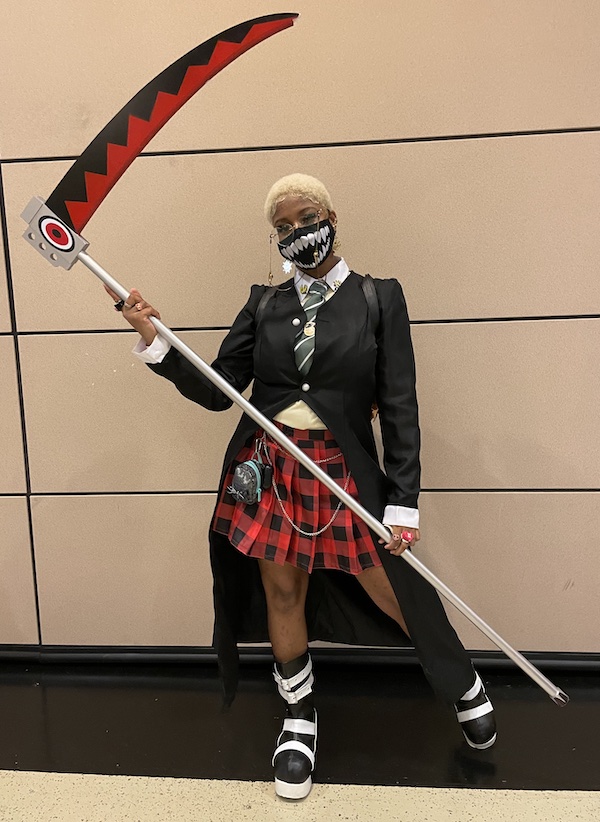 The keynote speaker was voice actress Tara Strong. Here's the full line-up for the day: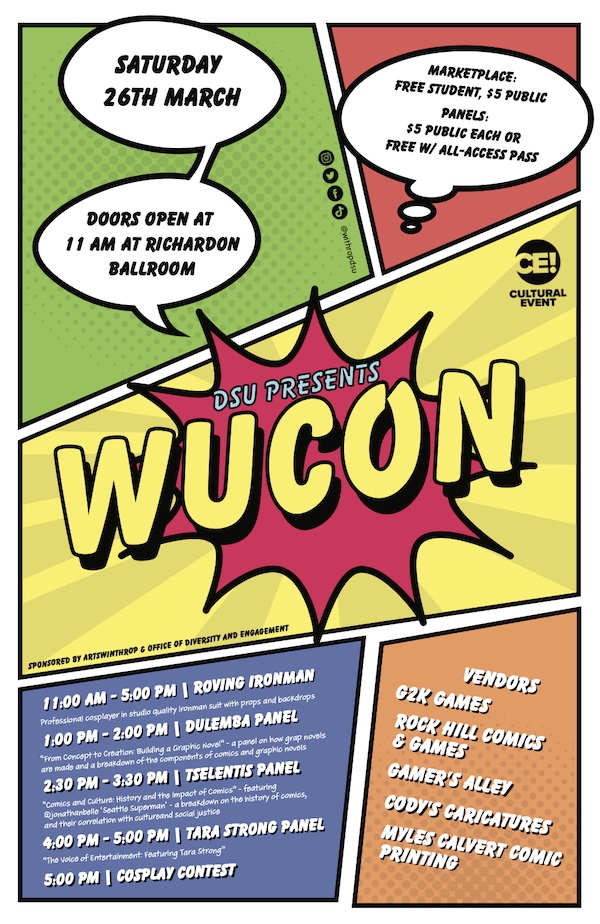 Honestly, there wasn't a lot of advertising that went out before the event, which goes to show how much interest there is in our area for a comicon. And now that folks know about it, and with more long-term advertising, I think next year is going to be three times as big. How fun to be on the ground floor for the inaugural year! Many thanks to Willie Bush and DSU for inviting me to be a part. I look forward to next year's WUCON!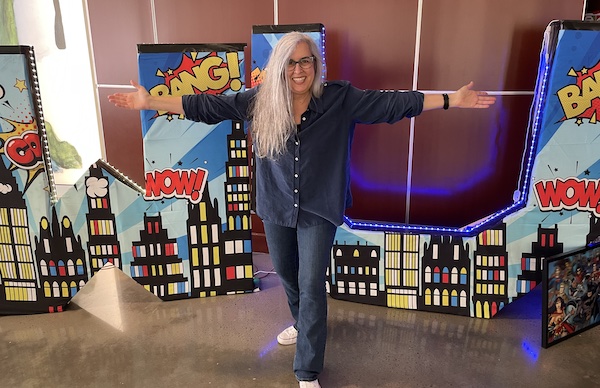 #ArtsWinthrop