In preparation for
National Wildlife Day
on September 4th, I have the great pleasure to share a sneak peek of the cover of former Hollins University student,
Rebekah Lowell
's picture book,
Catching Flight: Soaring on the Wings of Birds
.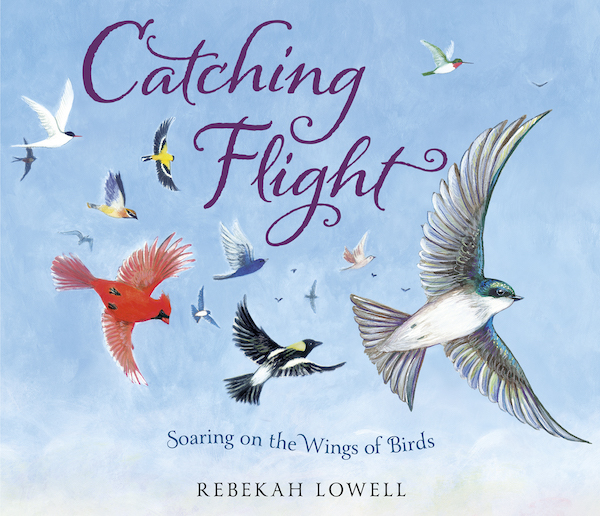 It will come out next March from Doubleday, and I'll have Rebekah back for a full feature. Meanwhile, here are some details:
Catch the current
of a bird's wing.
Dance with hope
into open skies.

Intricately detailed birds seemingly fly off the pages of this beautiful message of resilience, from avid birder and acclaimed wildlife illustrator Rebekah Lowell.
Readers will find inspiration in a Yellow Warbler rejoicing in the sunlight, a flock of Canada Geese supporting each other in their V-shaped migration, and a plucky Norther Saw-Whet Owl braving a chilly night.
This stunning gift book is both an encouraging parable and a glorious celebration of the outdoors. Nature lovers, bird-watchers, and all readers seeking motivation will be swept away by its poetic and positive message.
I can't wait to see the inside!