Since moving to South Carolina, I've been working with members of the
Catawba Nation
to try to set up workshops to help the Catawba share their myths and stories in picture book manuscripts appropriate for publication through new imprints like
Heartdrum
at HarperCollins - specializing in books featuring First Nations people and communities. Several fellow faculty have joined me on this endeavor and after many meetings (and Covid), we're getting closer to making this a reality. Because the Catawba people have lots of stories to tell and very few have been shared in books. In the meantime, I didn't want to miss the Yap Ye Iswa Swamp Festival at the Catawba Nation on a recent, gorgeous fall day.
I met up with Casey Cothran (former English Chair at Winthrop University), Casey's friend and New York Times bestselling author
Alethea Kontis
, and Laura Gardner (Professor Emeritus of Book Making). Here they are with a totem pole featuring local Yehasuri - mysterious creatures of the forest.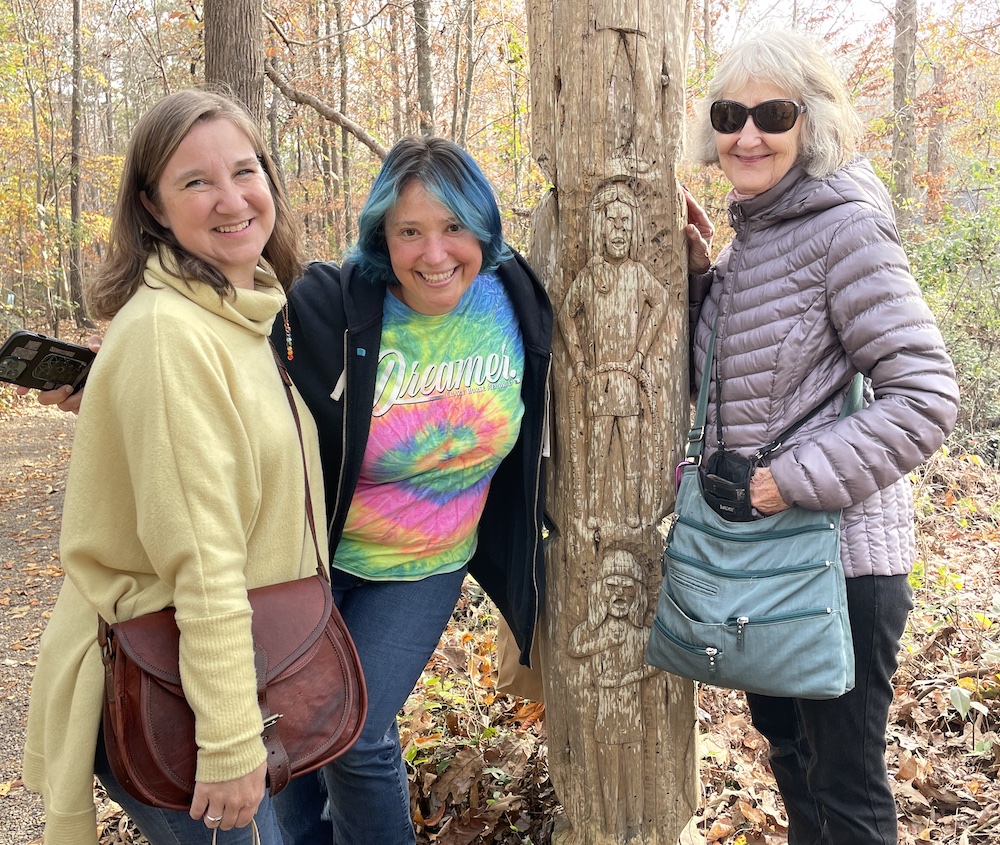 We ate fry bread, bought jewelry and books, and ate roasted corn. But the main reason for attending was to watch the dances. Alongside the resonating sound of drumming and singing, the women did a Bird Dance.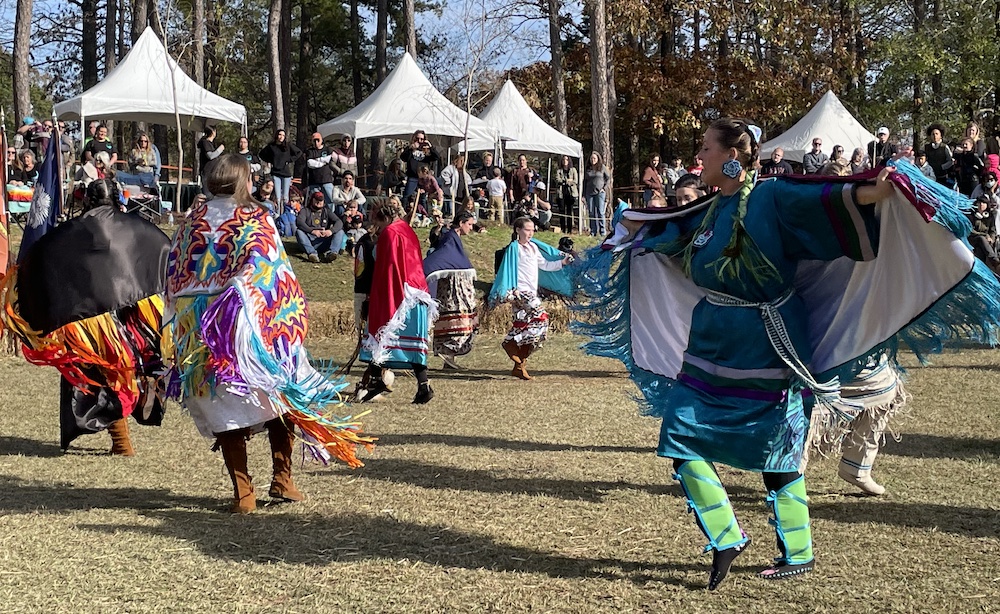 A man did a Warrior Dance.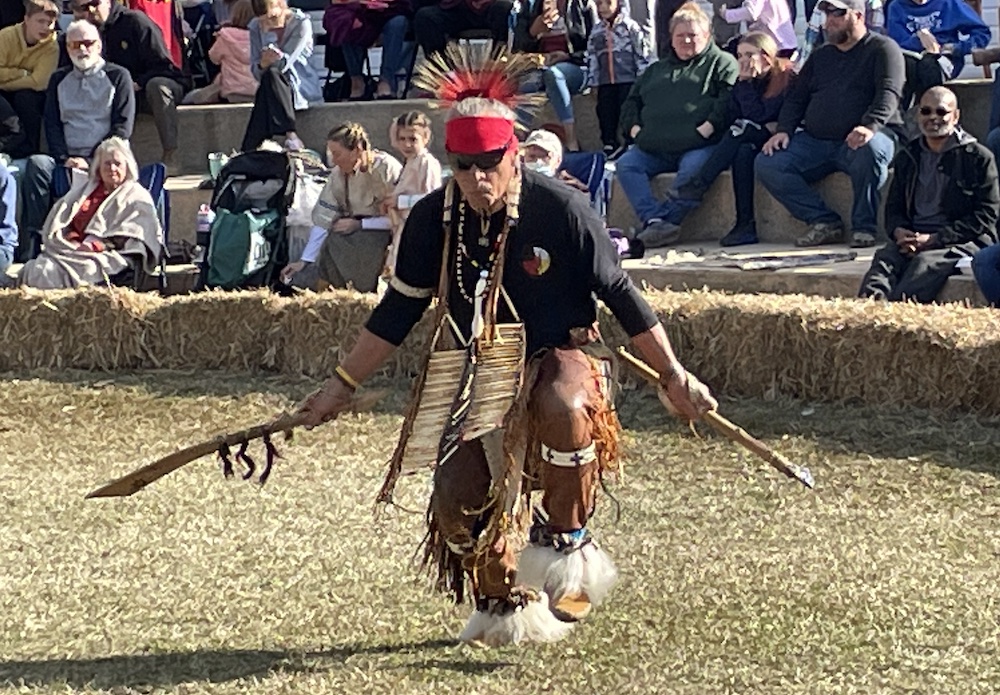 But my fave was the Ribbon Dancers (?). Their job was to flatten the grass to create a good performance area. Their costumes rippled with their stomping.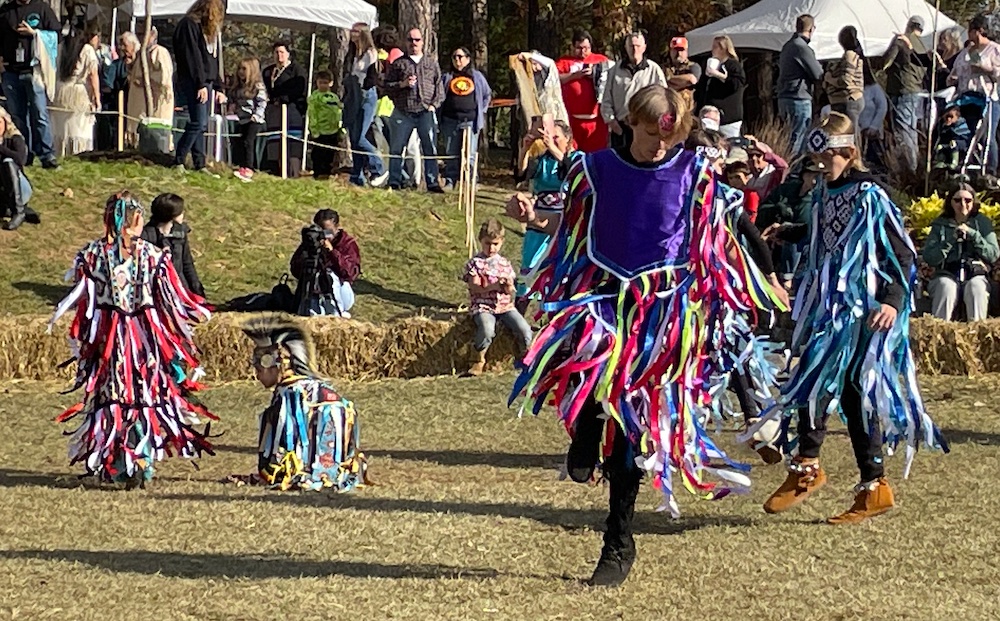 We had a marvelous time.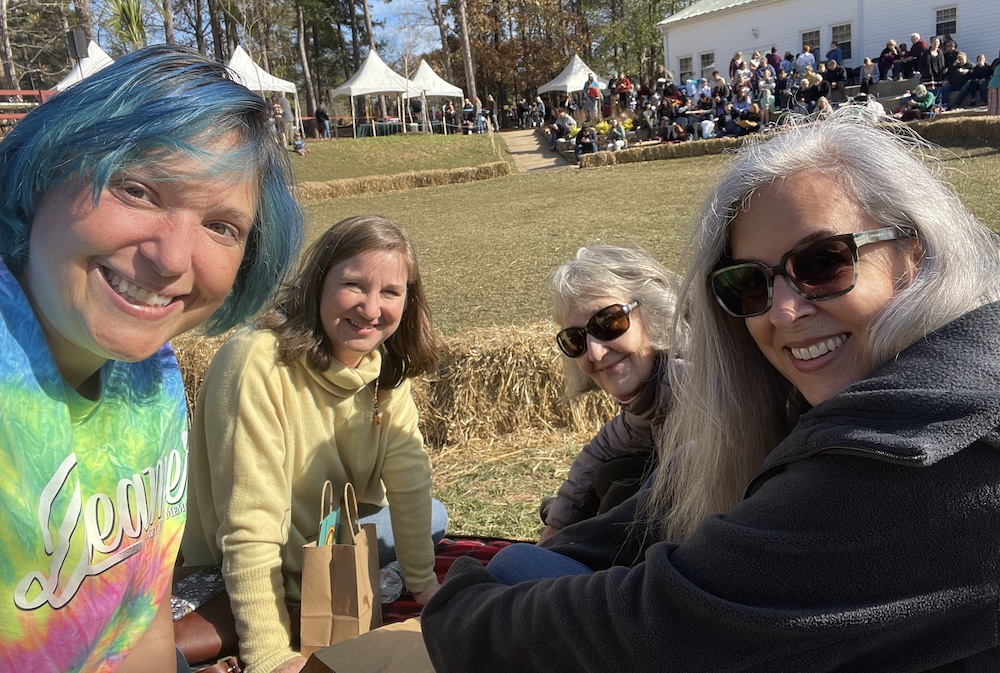 And I made a new friend.
I'm trying not to say 'no' to much right now. I don't know what life will look like going forward without Stan, but I know I have more adventures ahead, partly to honor all the fun he and I had together.