Look what just arrived! It's my latest picture book,
Teacup
! Woohoo!!!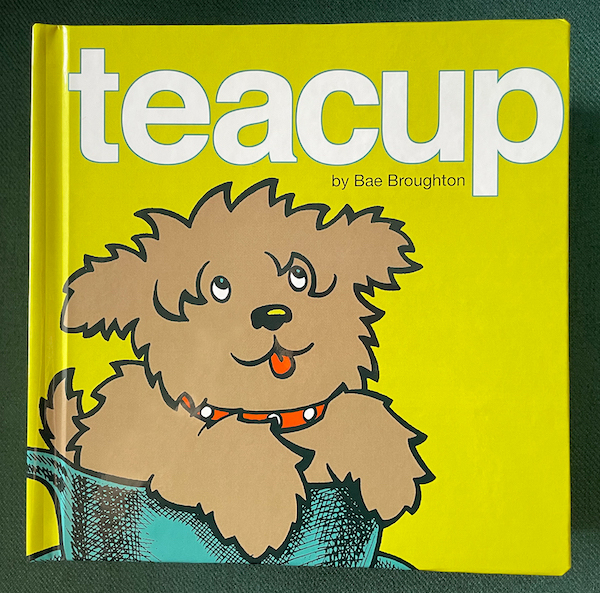 But wait, who is Bae Broughton? Well, that's why I say,
"shhhhh!"
Broughton is the street we lived on in Edinburgh, Scotland, and is now my pseudonym too. Why the secrecy? Well,
Teacup
was one of the first picture books I ever created - over twenty years ago. The artwork was done, but the story was never quite right. It took me all this time to get the story right (hope you agree!). But the artwork looks very different from who I am now as a creator. Hence, the pseudonym. It doesn't keep me from being proud and excited though! I do hope you'll check out
Teacup
for all the tiny adventurers in your life. Here's the write-up: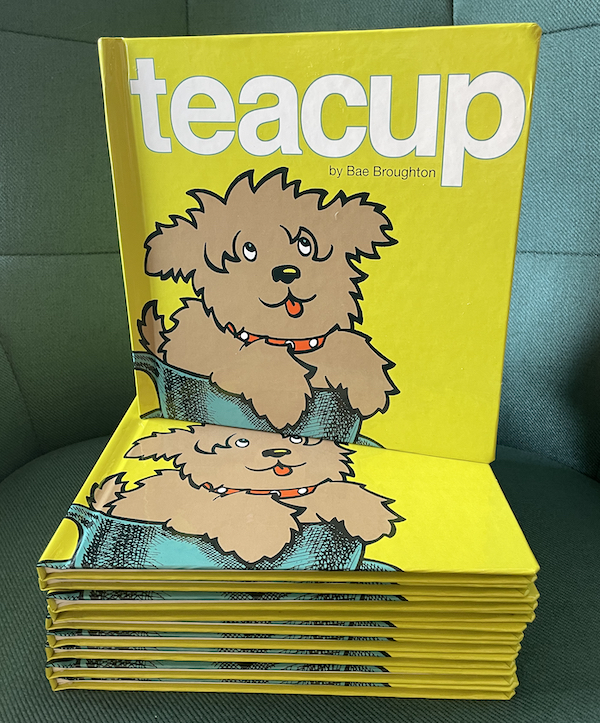 A tiny doggie gets lost in a big world. Little ones will relate to a little pup who just wants to explore. When Teacup jumps away from her owner, she's faced with a great big world that's a little bit scary. New friends are not far away and Teacup discovers that even a little dog can have a big adventure. Bright and bold illustrations are sure to captivate both kids and parents alike. For lovers of tiny dogs, big dreams, and fun stories, Teacup is a treat.
Click on the images to purchase the printed book from your local independent bookseller; or purchase a digital copy of the book through
EpicReads.com
!