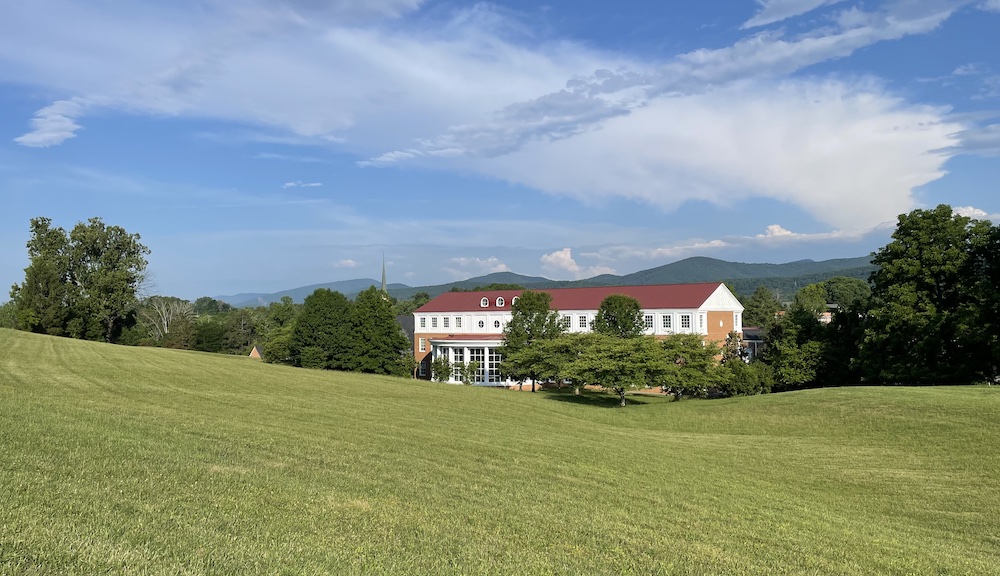 I invited my friend Vicky Alvear Shecter to come talk to my classes at Hollins University because she's an amazing author and a Docent at the Carlos Museum at Emory University, which is all because she's an expert in Greek, Roman, and Egyptian mythology.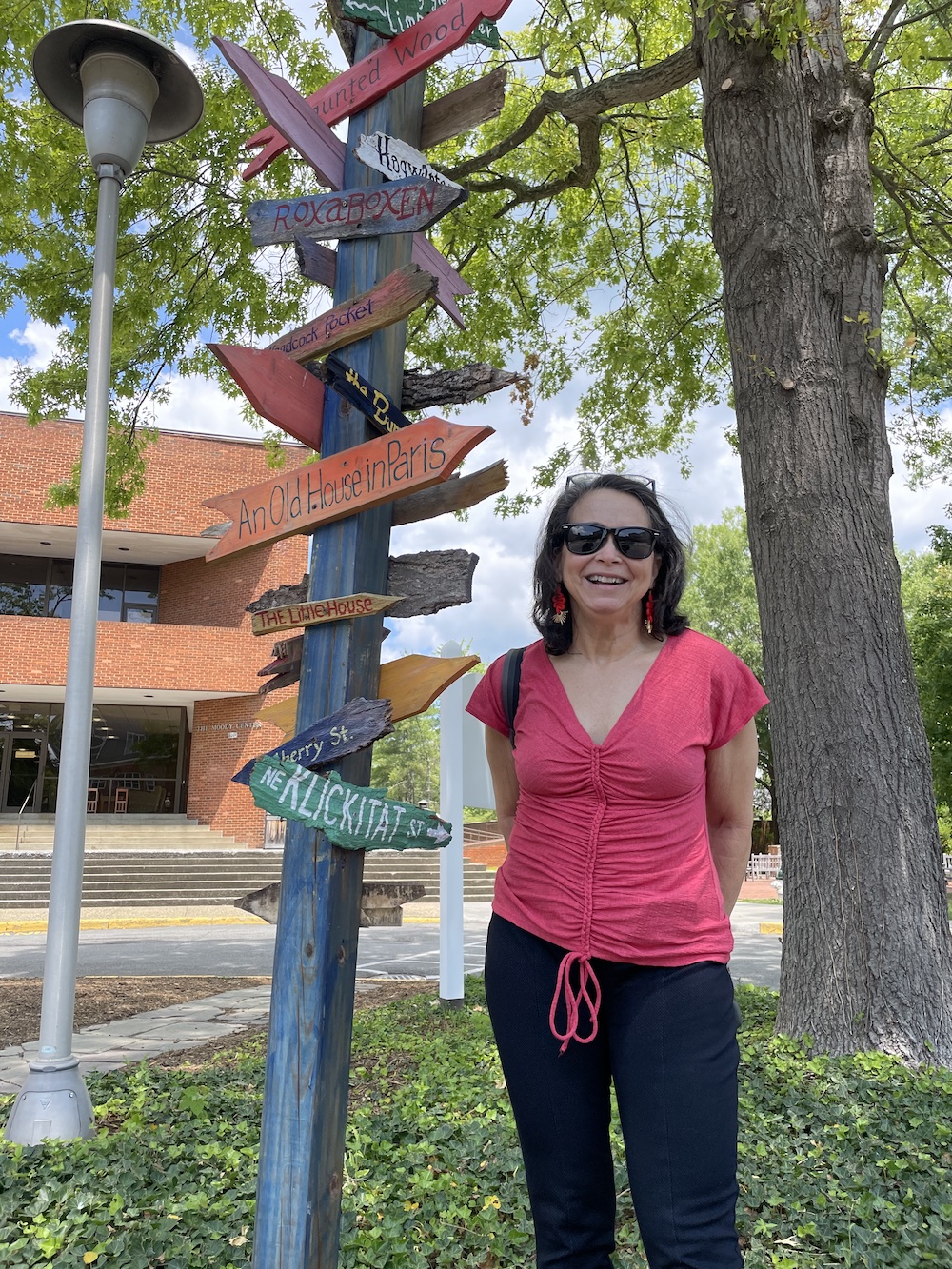 She gave an amazing talk to my "Figure of the Goddess" class on the supression of the Goddess in mythology.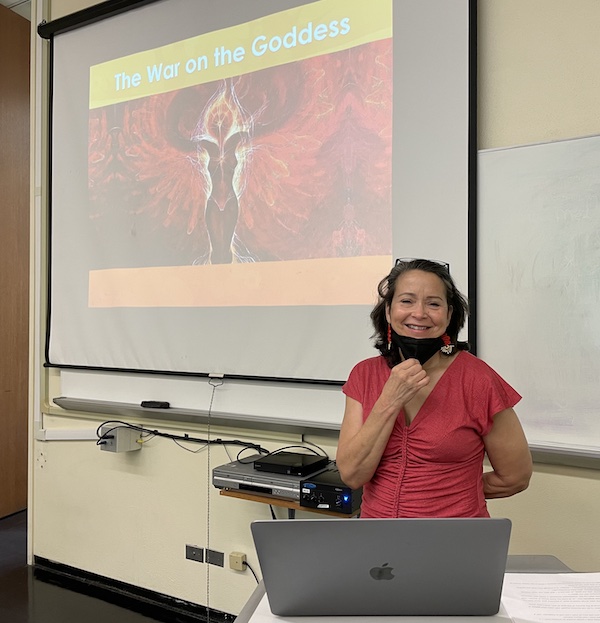 And she helped the budding writers in my Children's book writing course. But we also did a whole lot of playing! We went shopping at my all time favorite store in the world, La de da, which I'm happy to say survived the pandemic. They had an awesome display of a dress made entirely out of candy!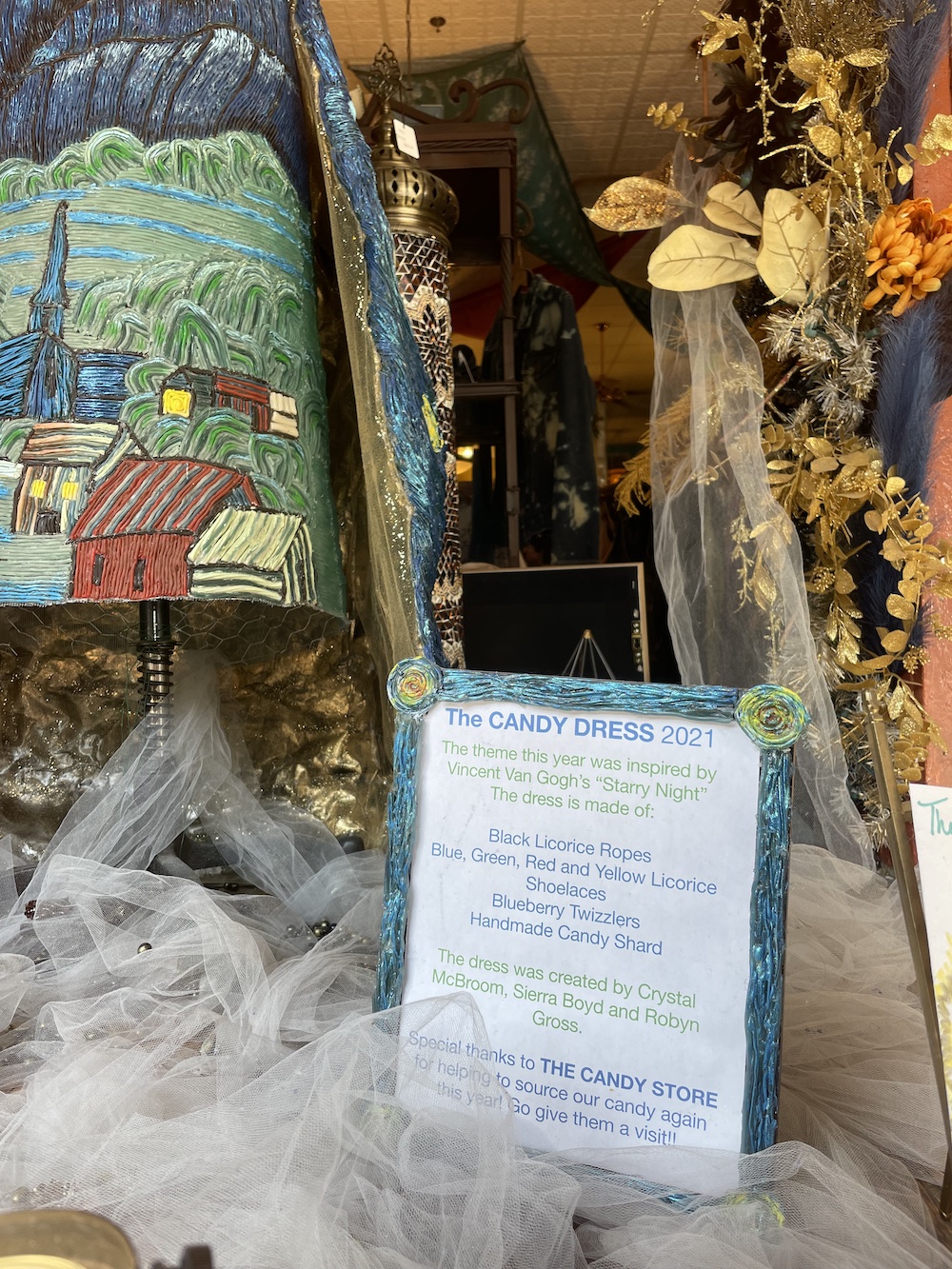 We went to brush a horse up at the barn. Here we are...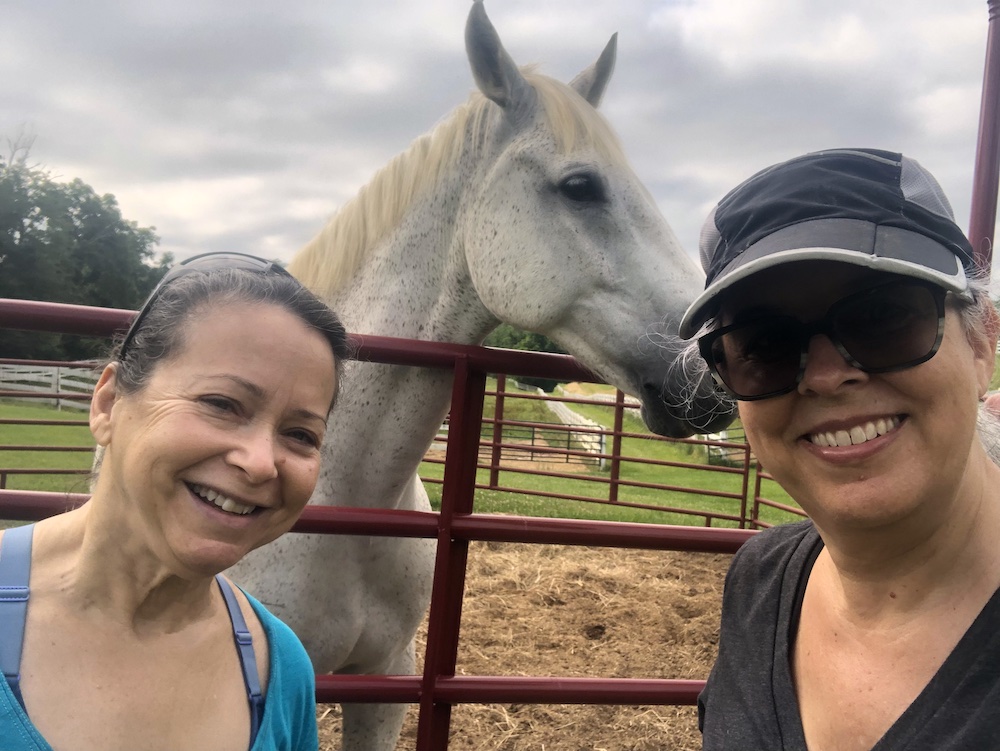 and here she is.
We took so many walks around campus and saw so many fun critters. We had a wonderful few days. I miss living close to each other and am so glad we were able to share the Hollins magic!