As I'm exploring this awesome new city I now call home, I'm encountering some incredible Halloween decorations that I just have to share! For instance, I came across this alley near The Golden Cactus (a gathering place) that was
over-the-top
awesome!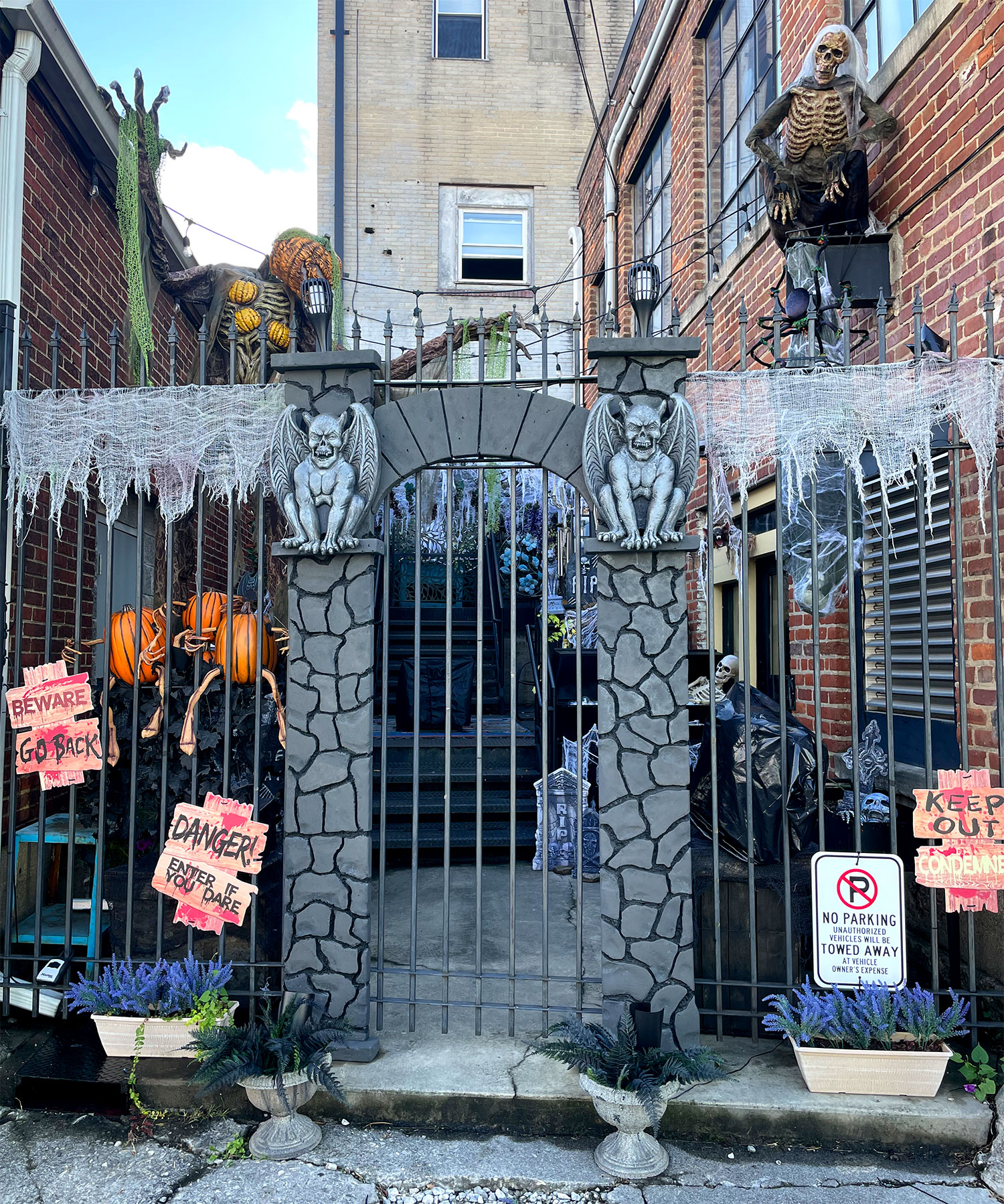 I believe the creative geniuses behind it are Star City Styles - thank you for the smiles! There were the trapped pumpkins...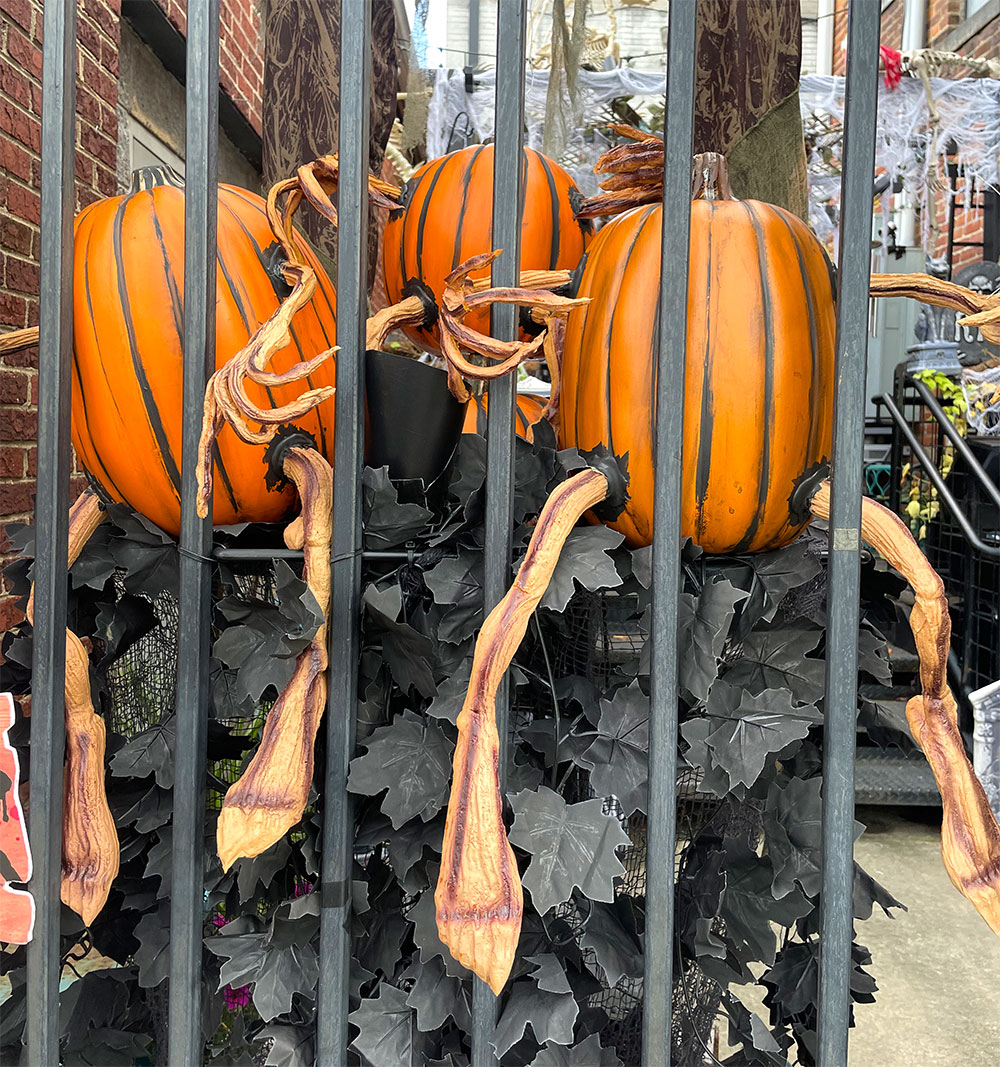 The climbing skeletons...
The
so
fun skeleton flowers...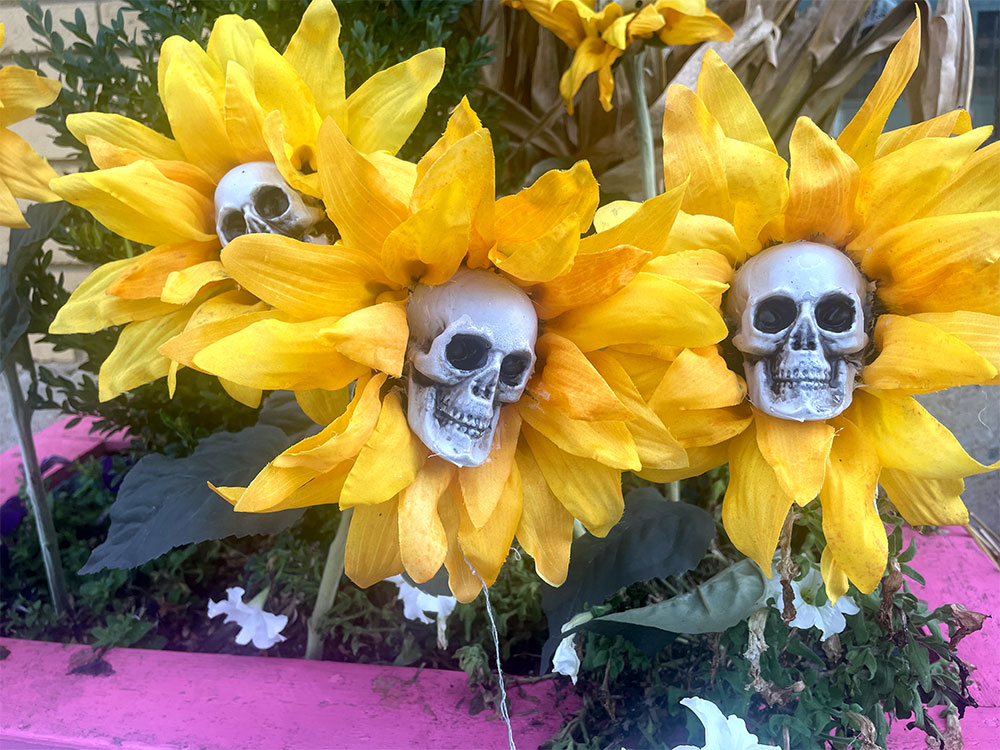 The classic skeleton...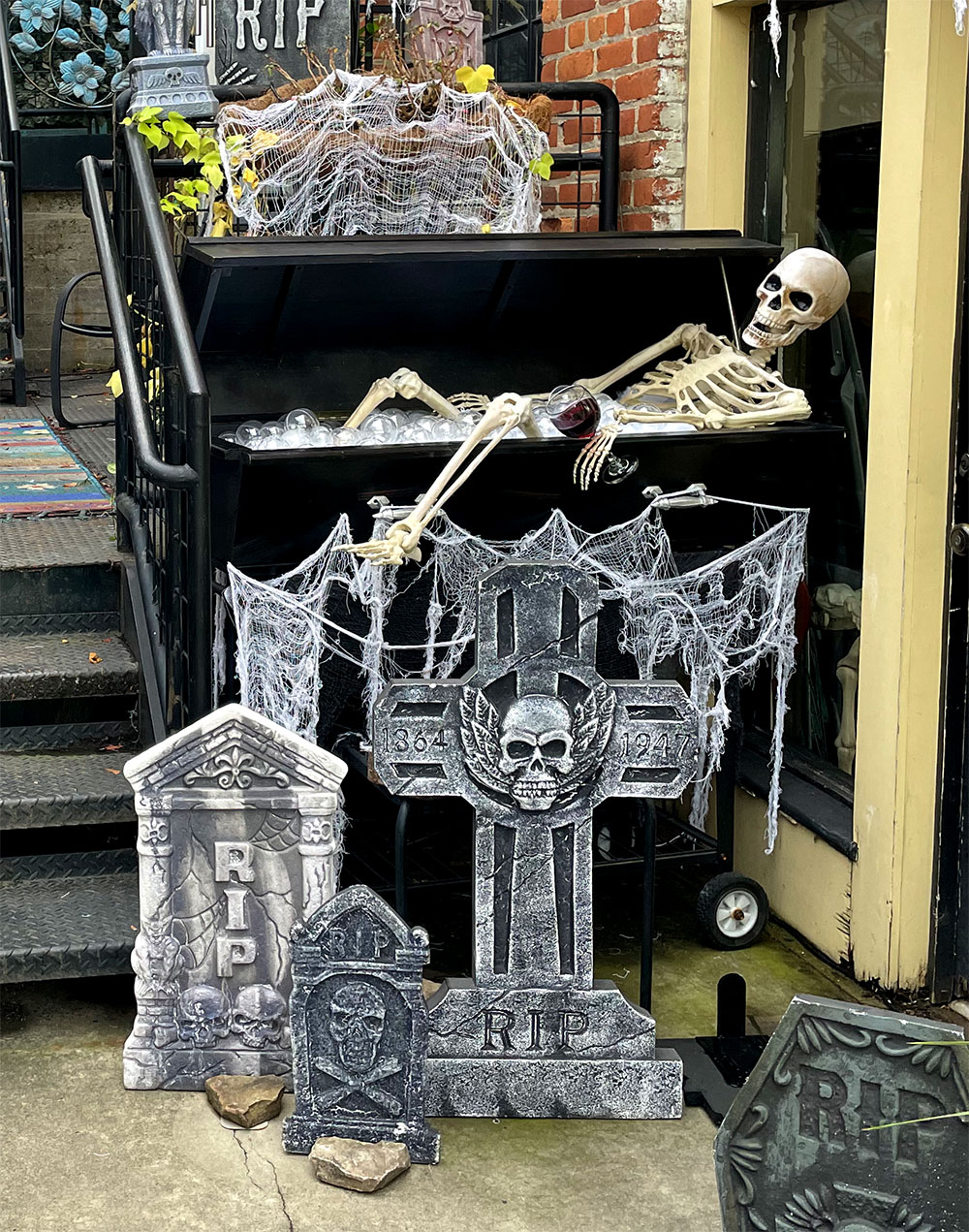 And, of course, the witch...
And just a little ways away, I came across this miniature village celebrating El dia de los muertos. You should be able to click this one to see it larger in a new window - there was so much fun stuff there!
I'll keep sharing as I make more discoveries!