Rebekah was a student of mine at
Hollins University
and I'm thrilled to share that she is now publishing like crazy. I get to help share the love for her debut novel, called THE ROAD TO AFTER. She stopped by to tell us more about this important and personal story.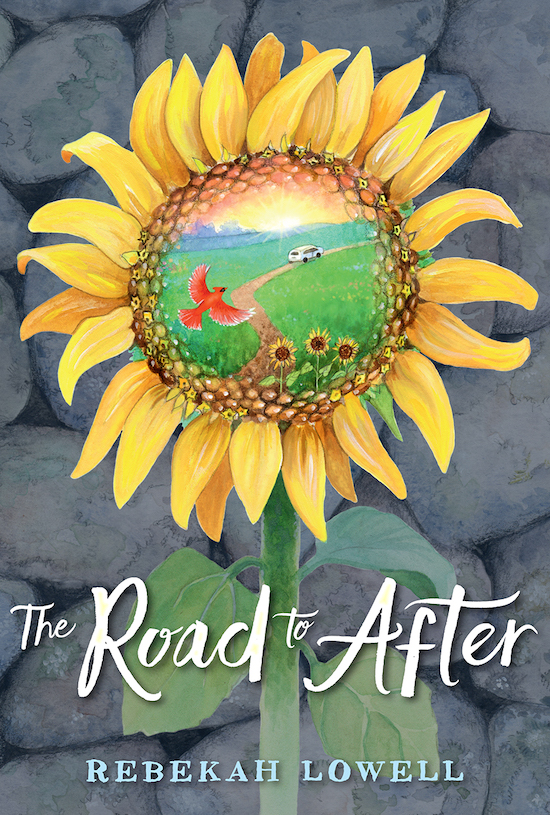 Creative Healing
by Rebekah Lowell
Living creatively is an act of bravery. It asks you to look at something differently than your first glance. It asks you to ask questions and look again, to look closer, to look deeper—to see if there is another way to see. Another way to think. Another way to feel.
As a child, I carried a sketchbook around and drew plants from the surrounding fields and gardens, then later, would ID them in my
Audubon Society's Field Guide to North American Wildflowers
, and write their names next to their drawings. I spent more time in the woods, and in books, than any other place. I drew the landscape, its flora and fauna, and wrote stories in my head. When I arrived at RiSD years later, I found myself sketching those same stories out, about a girl near the river. The only time I thought I would do anything else other than become an artist and writer was when I considered being a horticulturist. Now I feel like I've combined my love of nature with my love of art and the written word, and I get to do the best of everything! (If I had been a horticulturist, I would have painted the plants, too.)
I realize now, that when I began this story at Hollins University in 2016, I was not only finding a way to process my own trauma (ten years of captivity and domestic abuse), but that girl at the river of my childhood was trying to find her way onto a page. She wanted her story told. She was here with me at the water again, only now she was at a creek in Virginia—Tinker Creek, and she paid attention the way water finds its way around the jagged edges. Water is creative and she knew this. She showed me this. She also showed me seeds are creative, as well as birds, storms, and skies. To live creatively is to live bravely, to live resiliently. She knew this and she needed to share it with others.
In
The Road to After
, Lacey is met with the challenge of resiliency straight on as she and her family rebuild their lives after trauma. Living with PTSD is not easy for her, and in this new world her creativity is stretched as she tries to move forward. She leans into nature to help her heal because nature is a gentle teacher. Lacey looks at a cicada and relates to the parallel of the insect shedding their exoskeleton. This way of seeing helps in her healing process and she wonders if she can become a new creature too, just like the cicada. She learns to look at things differently than her first reaction to them.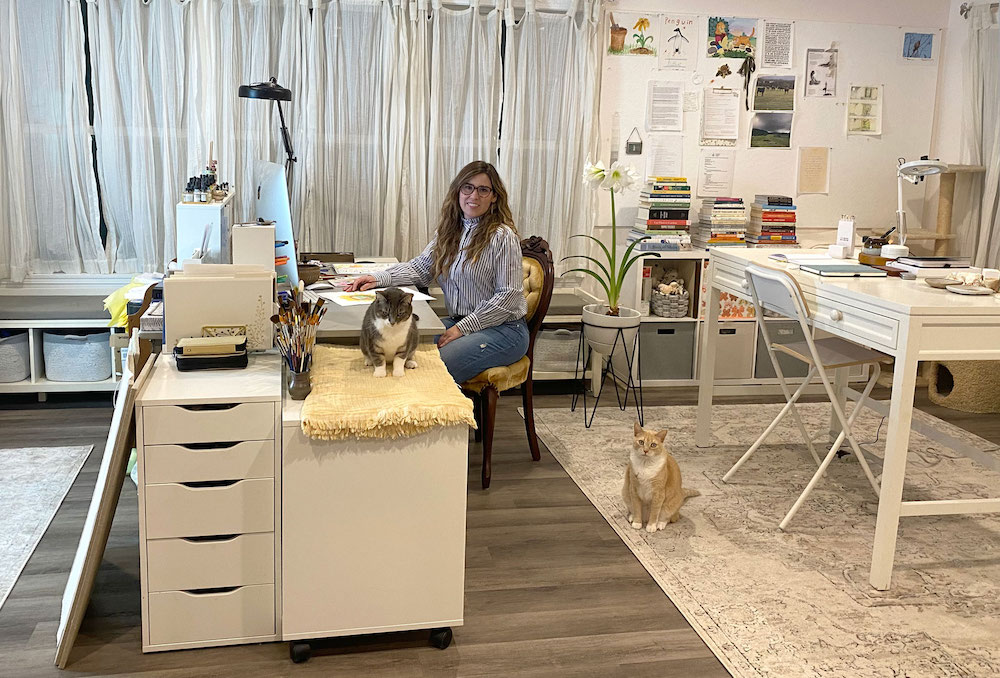 Healing from trauma is a creative process because it's different for everyone who walks the road to recovery. No one path will fit another. For Lacey, nature and her nature journal were her healing grounds to process her past, and healing is ongoing. For me, writing this book was part of my path and healing is also, still ongoing. I wander outside and ask nature how to heal, how to live creatively, and there on a path of wildflowers near a winding river, I find answers.