From BookBub:
50 of the Best Books to Read in Your 20s
Interesting list!
From The Guardian:
Goodnight Moon redrawn as Good Morning Zoom for Covid-era kids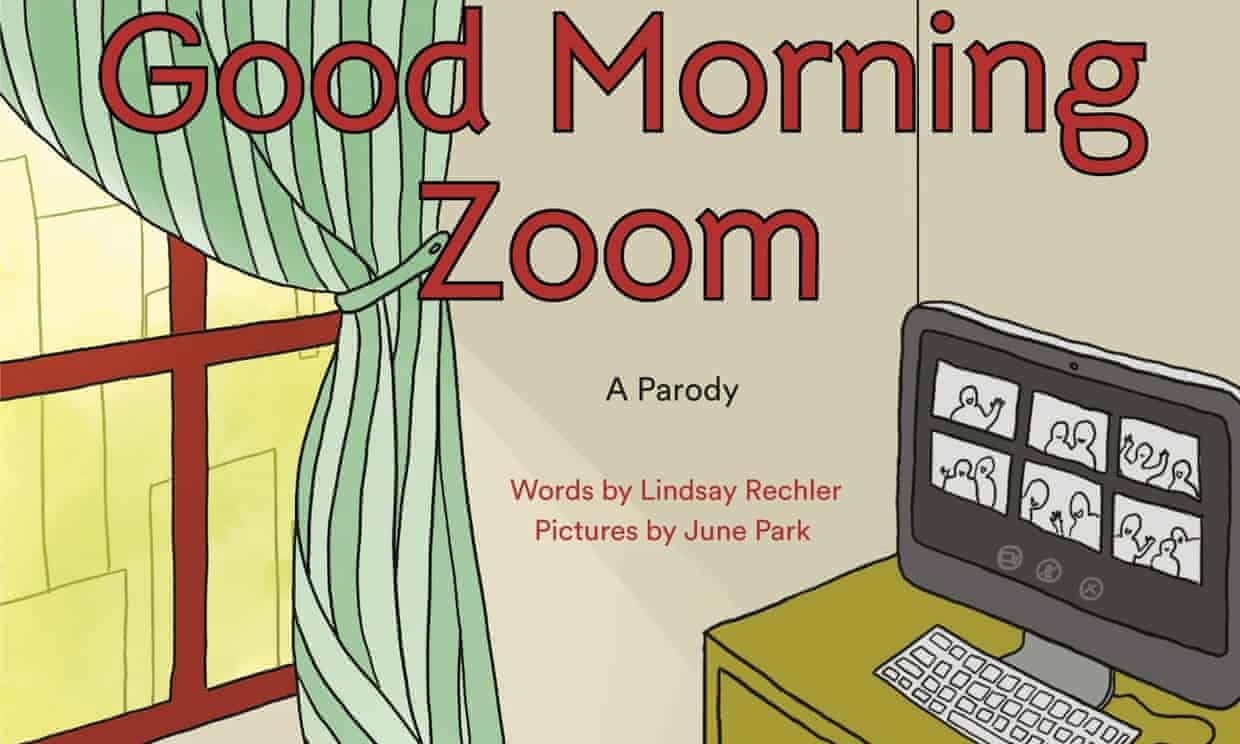 From BookRiot:
8 OF THE BEST YA BOOKS SET IN POST-APOCALYPTIC CITIES
From The Bookseller:
Rosen and Blake team up for poems on migration
From Nathan Bransford:
How to Spice Up Relationships in Novels
From Topher Payne:
the tree who set healthy boundaries: an alternate ending for Shel Silverstein's "The Giving Tree"
From the NYT:
Stephenie Meyer Is Telling Edward's Story, Even if It Makes Her Anxious
From SLJ:
Vote of Confidence: When It Comes to Teaching the 2020 Election, Educators Have a Plan
RevolTeens: Helping Teens Through Revolting Times, by Christine Lively
Morgan's Mumbles: Healthy Habits, by teen contributor Morgan Randall
From PW - Covid affects on the industry are now coming in.
Simon & Schuster is looking up:
S&S Posts Q2 Profit Gain Despite Sales Decline
While HMH is not doing as well:
Sales at HMH Took Big Hit in Q2
Here's the state of HarperCollins:
Sales, Earnings Down at HC in Fiscal 2020
ILLUSTRATORS' TREEHOUSE NEWS
Note:
Paperlike iPad covers
are again available (the pandemic threw off production and shipping). I LOVE mine!
From Yahoo!Life:
Black cartoonist's work on race relations and coronavirus prompted newspapers to drop it: 'I am being silenced over white feelings'
From TikTok: This 20-year-old college student made a stunning TikTok video that shows him transforming into superheroes using special effects he created himself. Hollywood is paying attention.
Watch HERE
From Urban Sketchers:
August Newsletter
From CommArts: They are holding their
annual type competition
(this includes hand-lettering projects) - students are welcome!
See last year's winners here.
From Muddy Colors:
Running with Both Legs
SCOTT FISCHER PAINTS 'FORCE OF WILL'
(demo)
Dynamic Resources
(Check out Sergio Toppi - OMG!)
The Goal Folder
This is a GREAT idea - I plan to do this!
From Yahoo!News:
From 'Wild Horses' to 'Wild Things,' a window into Maurice Sendak's creative process
From The Art Room Plant:
Last

OFF TOPIC BUT INTERESTING
From The NYT:
John Lewis' last words to us: Together, You Can Redeem the Soul of Our Nation
Though I am gone, I urge you to answer the highest calling of your heart and stand up for what you truly believe.