From Dr. e: I think young readers will get a real kick out of the fun and simple humor in Amalia Hoffman's charming new picturebook,
Masha Munching
. She stops by today to talk about the thinking behind her creativity. Welcome, Amalia!
Masha Munching
by Amalia Hoffman
At the time when our society becomes more diverse, our children need to read books that portray children with disabilities and children of different backgrounds. Such books may include stories about single parent families, same sex couples who are raising kids, and children of new immigrants families.
This is an exciting time for our young readers to embrace the richness of diverse neighborhoods and cherish cultures different then their own.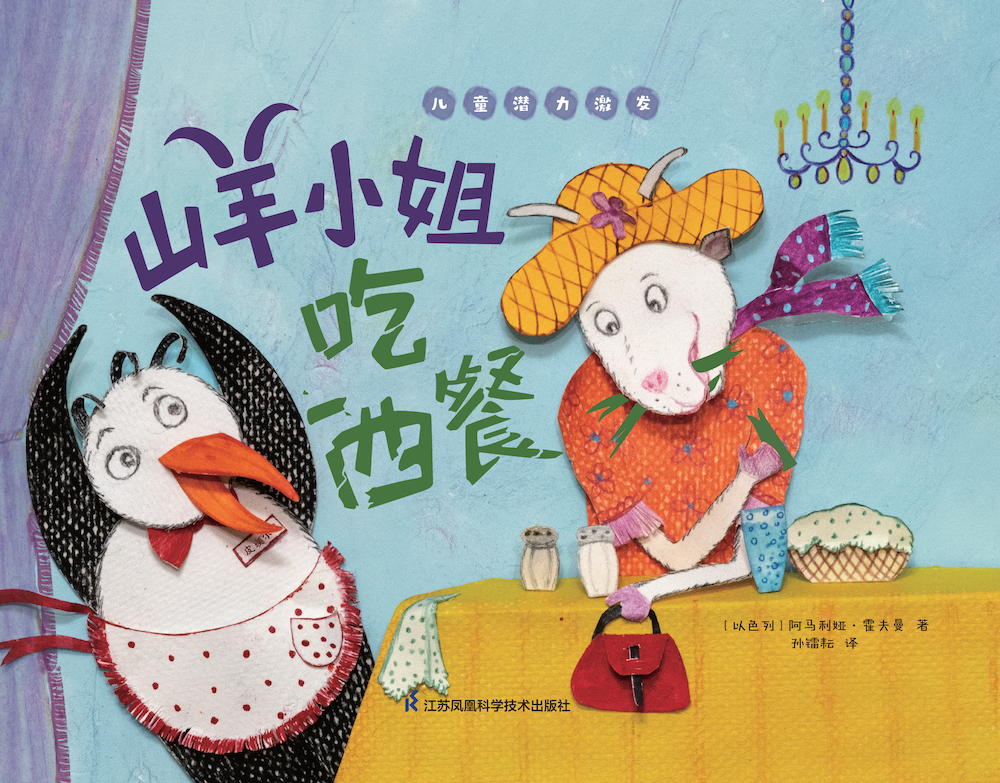 In Judaism, there's a concept called, "Tikun Olam," which in Hebrew means, "To mend the world." Tikun Olam tells us that it is possible for every individual to make the world a better place and heal what is wrong.
We authors and illustrators are fortunate because we were given wonderful tools to make the world a better place: our stories, essays, books, and illustrations. Creators of children's books are naturally close to young children and thus, have a wonderful opportunity to bring fresh ideas to children's literature.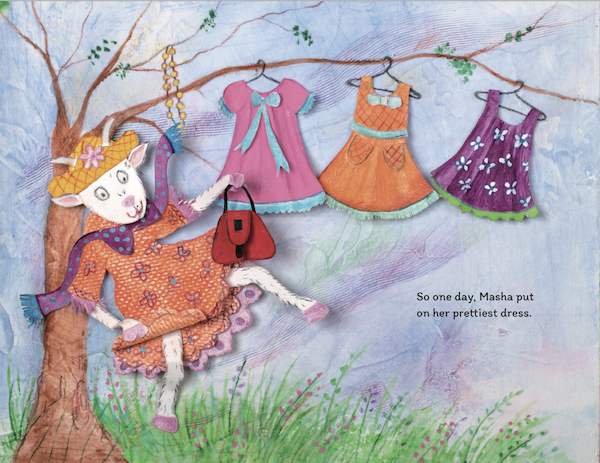 In my picture book,
My Monsterpiece
(Yeehoo Press, 2021), a child narrator is caught up in his/her bias of what they were taught to believe is a terrible monster.
As the story evolves, the child comes to the conclusion that overcoming prejudice can bring about understanding, acceptance and friendship.
In my board book,
All Colors
(Schiffer Publishing, 2019), patches of different textures and hues create friends of different colors.

In my picture book,
Masha Munching
(Yeehoo Press, 2022), a young goat who ends up at a French bistro persuades a snobbish waiter to visit her home and see "how much fun eating on the farm could be."
Prejudice is usually embedded in children at a very young age and often is inherited from the adults in the child's life. Since young children can't read, parents and caregivers read the stories to children and so, authors and illustrators can also change the adult's attitude and perspective.
By opening the doors to stories that feature children with disabilities, different ethnic foods, holidays or even different hair styles, our children are being better prepared to be responsible citizens who, in their future, will care not just about their own kind but also about others. Young readers of all countries, religions and race will turn to be curious adults who will be able to grasp wider horizons and open up their mind to be curious about what's happening outside of their limited world.
As an author, illustrator and storyteller, I feel fortunate because I can utilize my skills to help create a better and more joyful world.