My dear friend Candice Ransom has written about one of the most illustrious graduates from Hollins University (where we both teach during the summers),
Only Margaret: A Story About Margaret Wise Brown"
. She stops by to tell us about her creative journey.
"Writing Only Margaret: A Story About Margaret Wise Brown."
Candice Ransom
How long does it take to have a nonfiction picture book published? Two years? Five? How about nineteen? From the spark of the idea to the book in my hands,
Only Margaret: A Story About Margaret Wise Brown
, was a long journey.
In 1998, I bought the adult biography
Margaret Wise Brown: Awakened by the Moon
by Leonard Marcus. I read from it every night for the next eight years, fascinated by this woman who became a pioneer of modern picture books. One night in 2002 as I closed Awakened by the Moon yet again, I heard a voice in my ear: Tell my story. I knew it was Margaret. I can't, I said. But she insisted.
So began my journey. By 2005, I had enough research to write my picture book biography. My story made the rounds and was rejected, yet I continued researching and revising. At times I wanted to quit, but Margaret wouldn't let me. Years passed. I persisted with my story.
What kept me going? Learning. Each time I revisited the research, or found new research, I learned more about Margaret. Learning has always kept me sane. During last summer's lockdown, I bought a five-dollar yard sale school bus bench, parked it on my front porch and opened Porch School. Enrollment: one depressed pupil.
Porch School started each day by choosing the day's necessities: a journal, snacks, and books. That summer I reread T.H. White's
The Sword in the Stone
, about young Arthur who is tutored by Merlyn. "The best thing for being sad," Merlyn advised Arthur, "is to learn something. That's the only thing that never fails. Look what a lot of things there are to learn."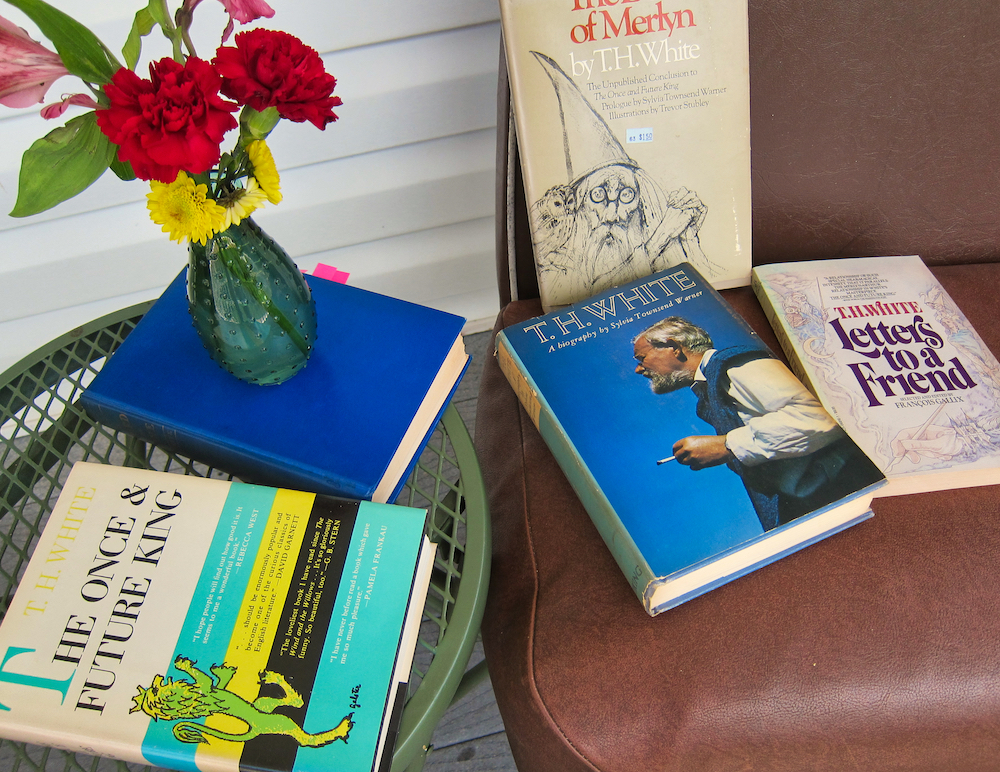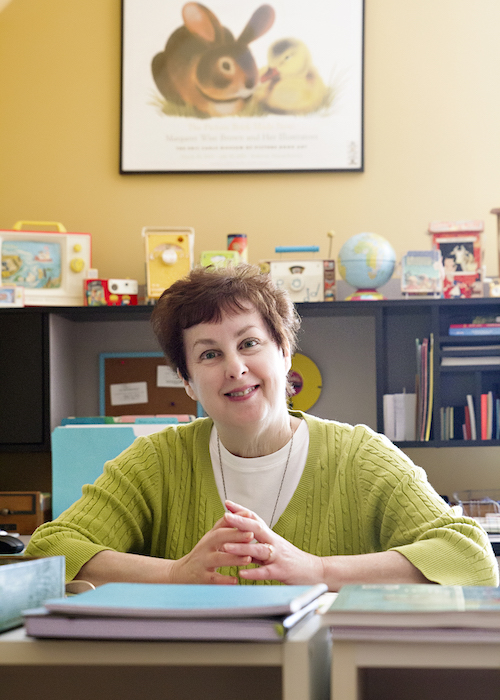 My Margaret story had taught me so much. How Margaret staved off her own depression by writing stories for young children. How she stayed indominable during a time when picture book writers were dismissed by "serious" writers. How she never gave up. How she wouldn't let me give up.
I dug through my notes once more and found a funny anecdote told by a man who'd known Margaret as a boy. I read it and thought, Only Margaret! In a flash, I had a new focus for my picture book. I revised it one last time . . . it was finally acquired.
Margaret is quiet now, but at night when I close my eyes, I still see the young blonde woman striding the streets of New York, trailing fur coats and her snappish Kerry Blue terrier, new ideas sparking from her fingertips. Our long journey is over.
I opened Porch School again this summer and am already researching a new nonfiction picture book. There is so much to learn.