Every summer at Hollins, we have an end-of-semester celebration for students graduating with a Certificate in Children's Book Illustration. It's a great opportunity for students throughout the program to show their work in the art show, while celebrating their friends' accomplishments. Ashley Wolff's doggie, Rufus, is the Commencement Speaker. (Kidding - it was Mary Jane Begin and Ashley!) Certificates are handed out individually (this is Beverly receiving hers)...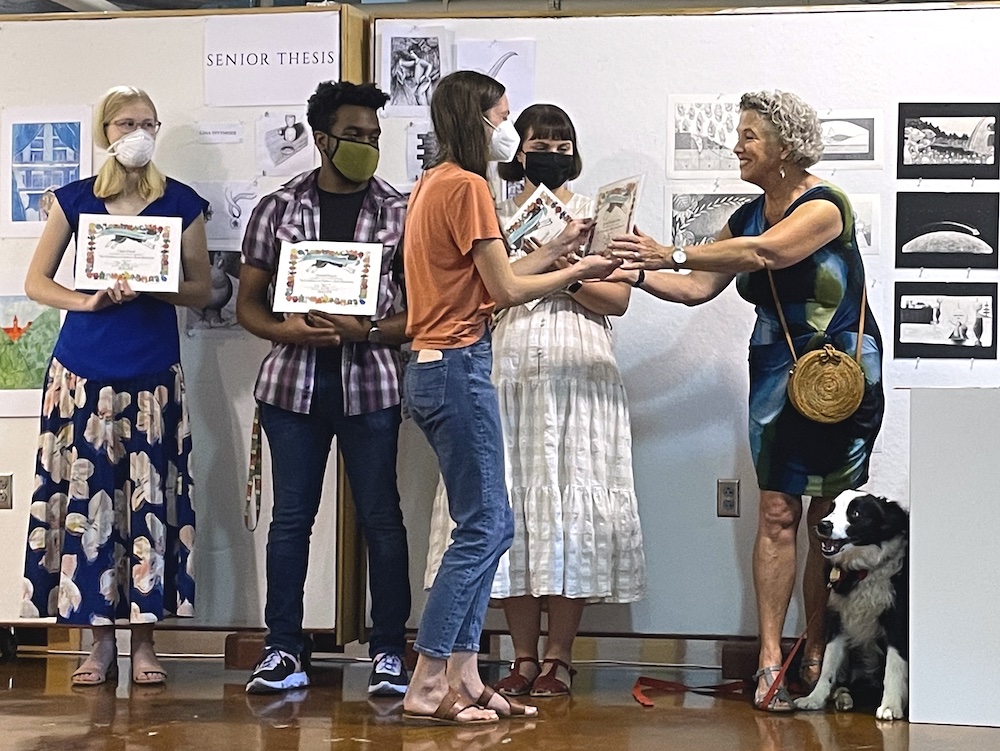 and this is the group of this year's recipients—Meg, Beverly, Claire, Donald, and Anna-Katherine:
The ceremony is a lovely, well-attended, laid back affair. Families come to help celebrate.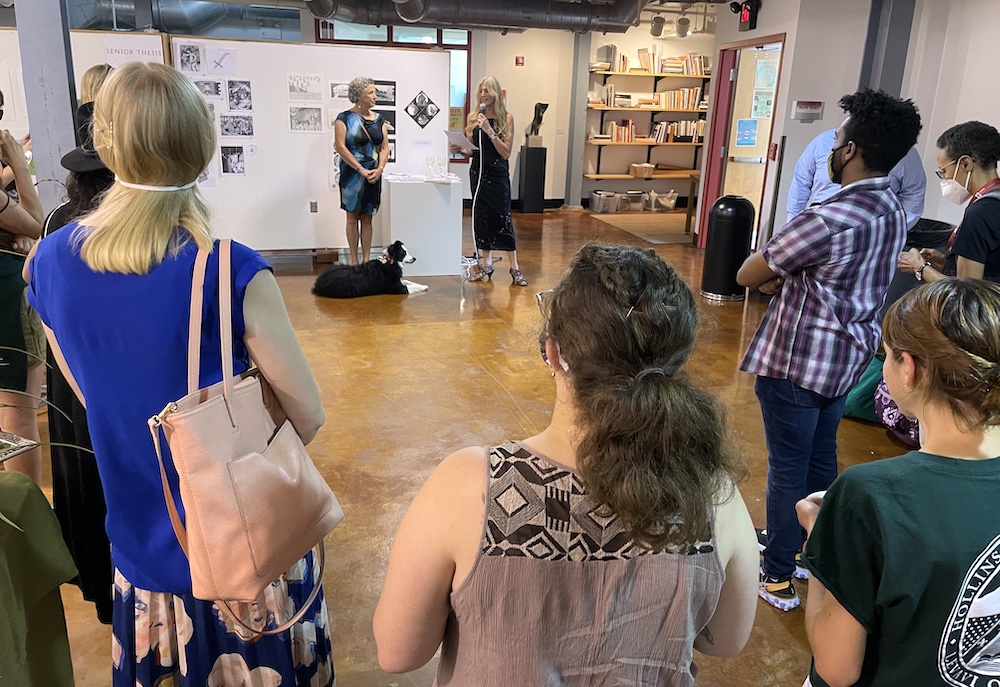 Partners come in for the last official night of the semester. Here's MJ with her beau, Andy.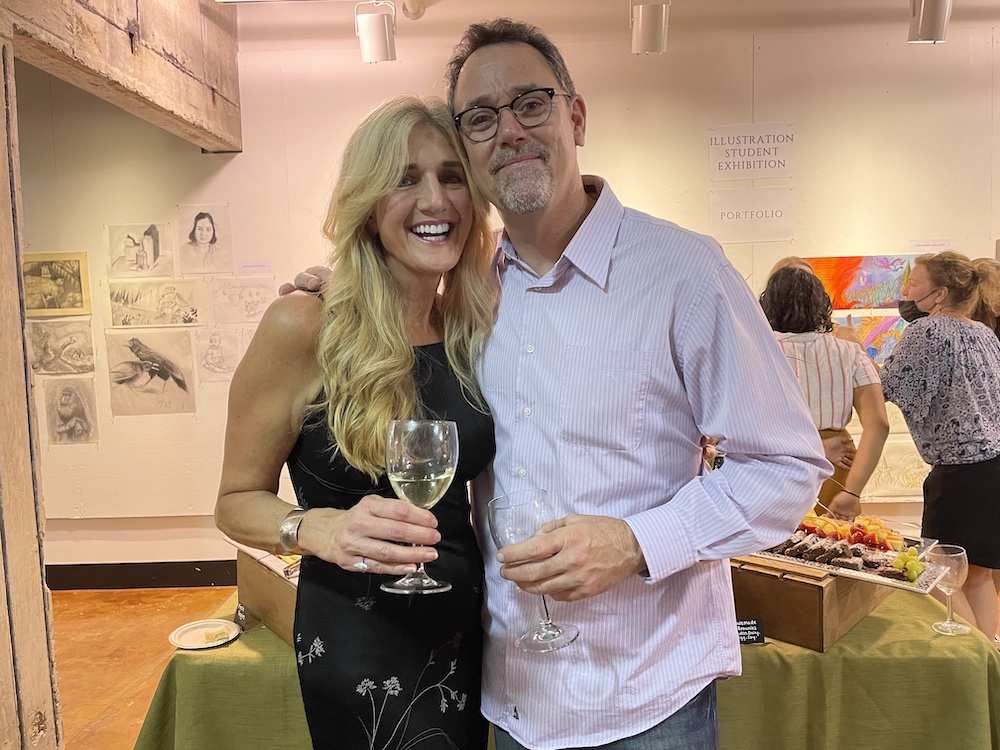 Here's the whole group all together. (Including Greg Christie; Lisa Fraustino, Program Director; Yours Truly; and Rufus!)
I wasn't able to get a photo of
everyone
with their work, but I got several! Here are Tiffany and Teresa by their work.
Alison by hers...
Alixandra illustrated a lot of dragons this summer...
Anna-Katherine illustrated a lovely tale of mice and swans and rain...
Here is Claire with her work...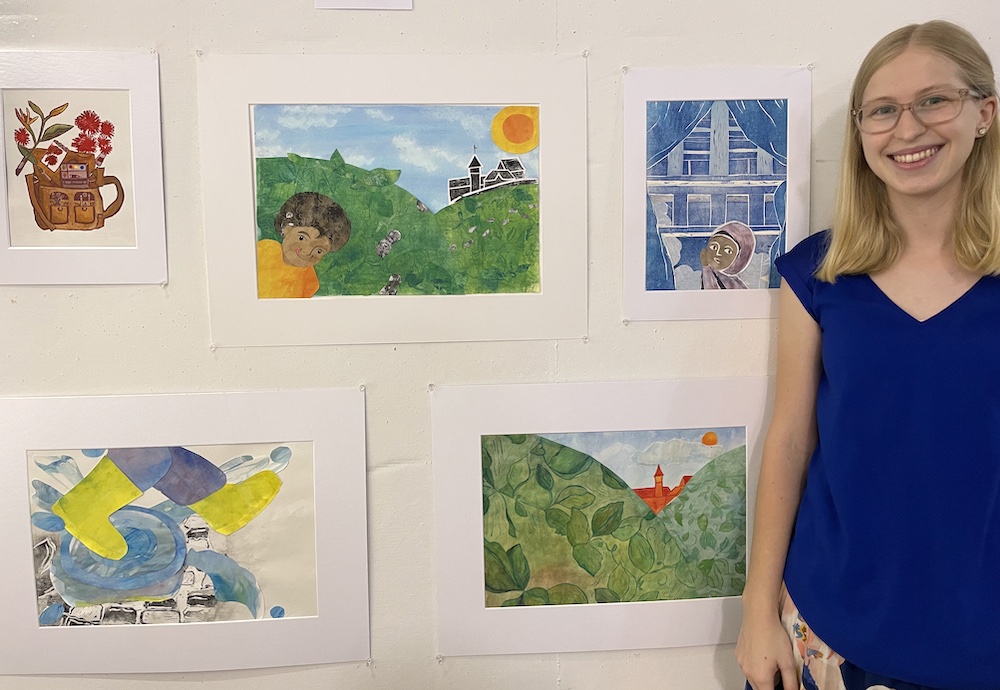 Hale was in my Goddess class too.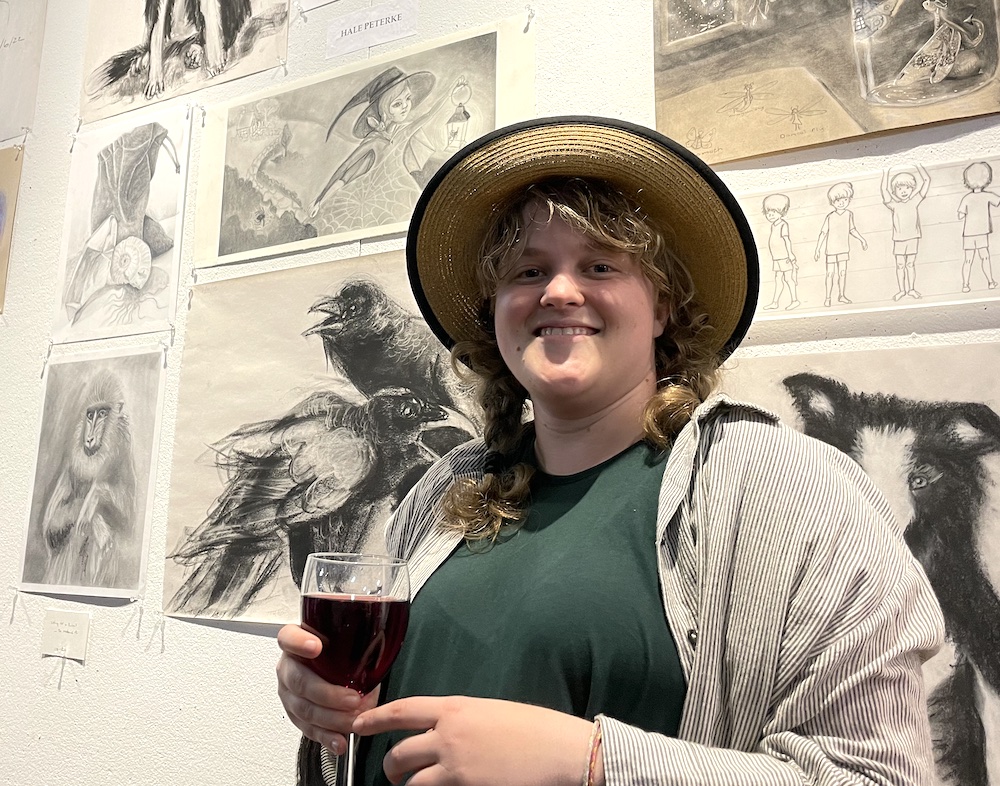 Here's Jocelyn (I couldn't get all her artwork into the photo)...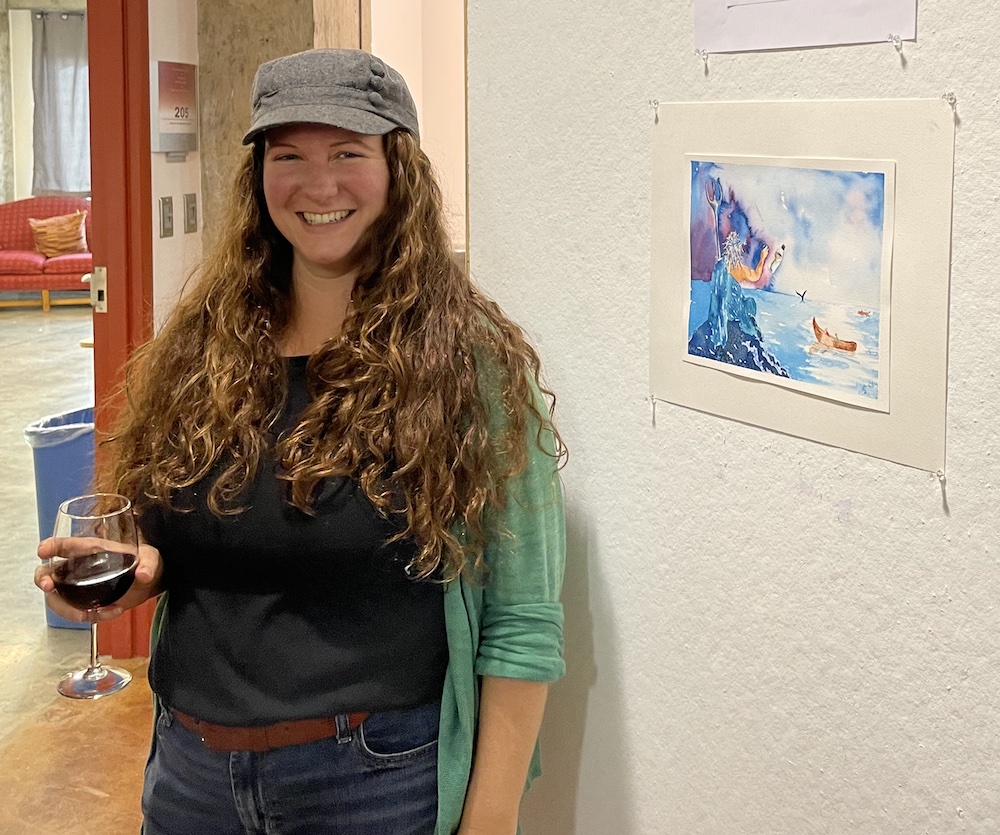 Lauren created some amazing images.
As did Melody (with hats!)...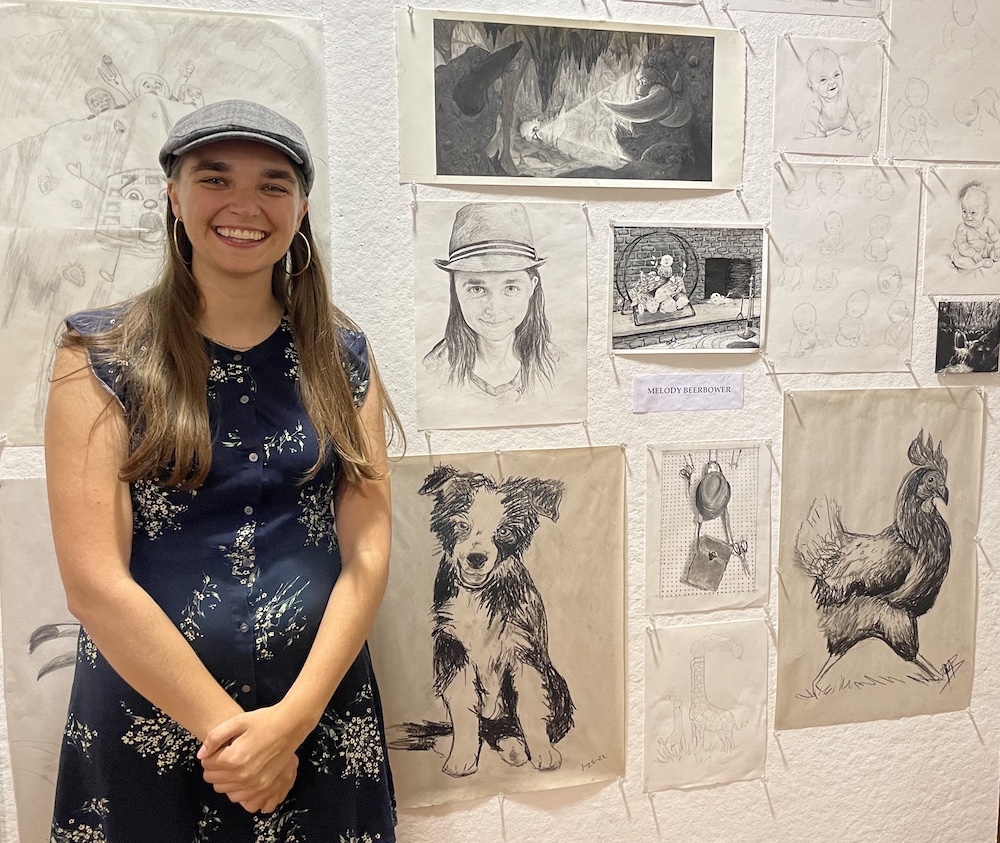 Shivani's artwork will be on t-shirts and bags next summer!
and Susie was also in my Writing class...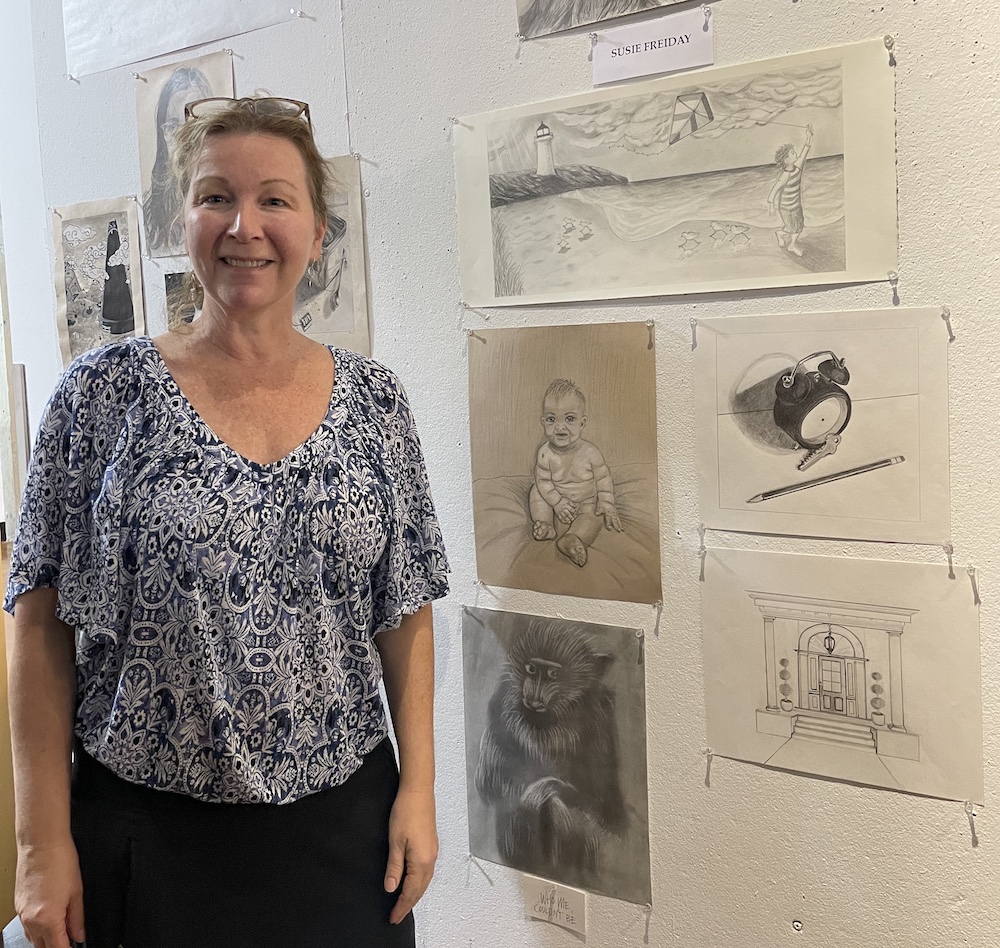 I didn't get Meg, Donald, Gina, Molly, Beverly, and... who else am I missing?
Suffice to say, it was an amazing show, with amazing talent. We're so proud of our graduates!
CONGRATULATIONS TO ALL!!!