We were thrilled to have R. Gregory Christie (a.k.a. "Greg" or "Gregory") teach with us this summer. And lucky him - his birthday fell right in the middle of the semester. His wife Claudia decided to throw a surprise party for him. She told him they were going to dinner. So he got dressed up. But then a group of us showed up at the door with balloons and horns and food! We got him! He was surprised and thrilled! Claudia, who is from Columbia, even made him a piñata! Here is E.B., Claudia, Ruthie (Sarah Park Dahlen's daughter), and a happy Greg!
E.B. held it aloft while Greg gave it some good punches.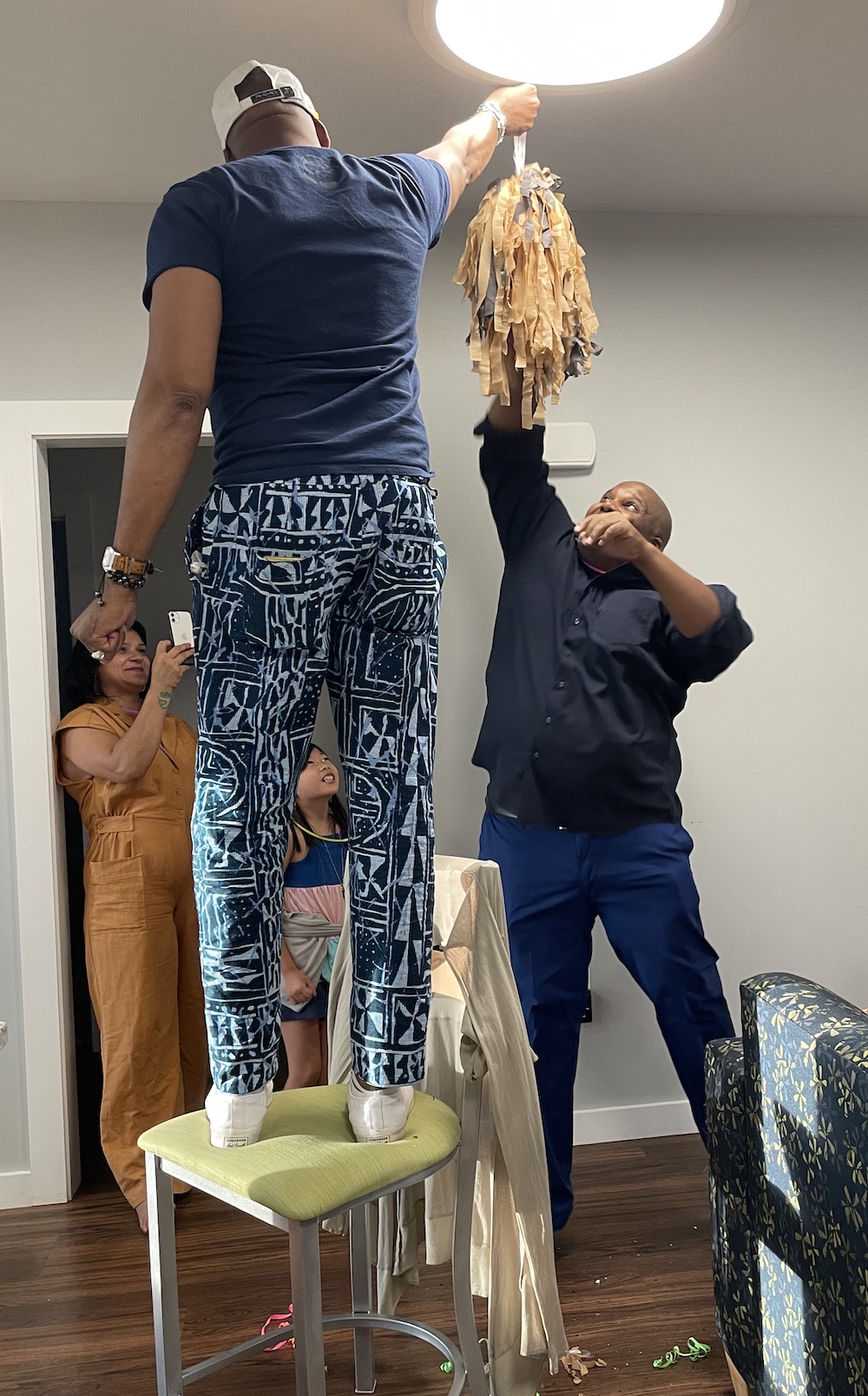 Claudia and I became walking buddies over the summer. Greg found a good one - she's lovely!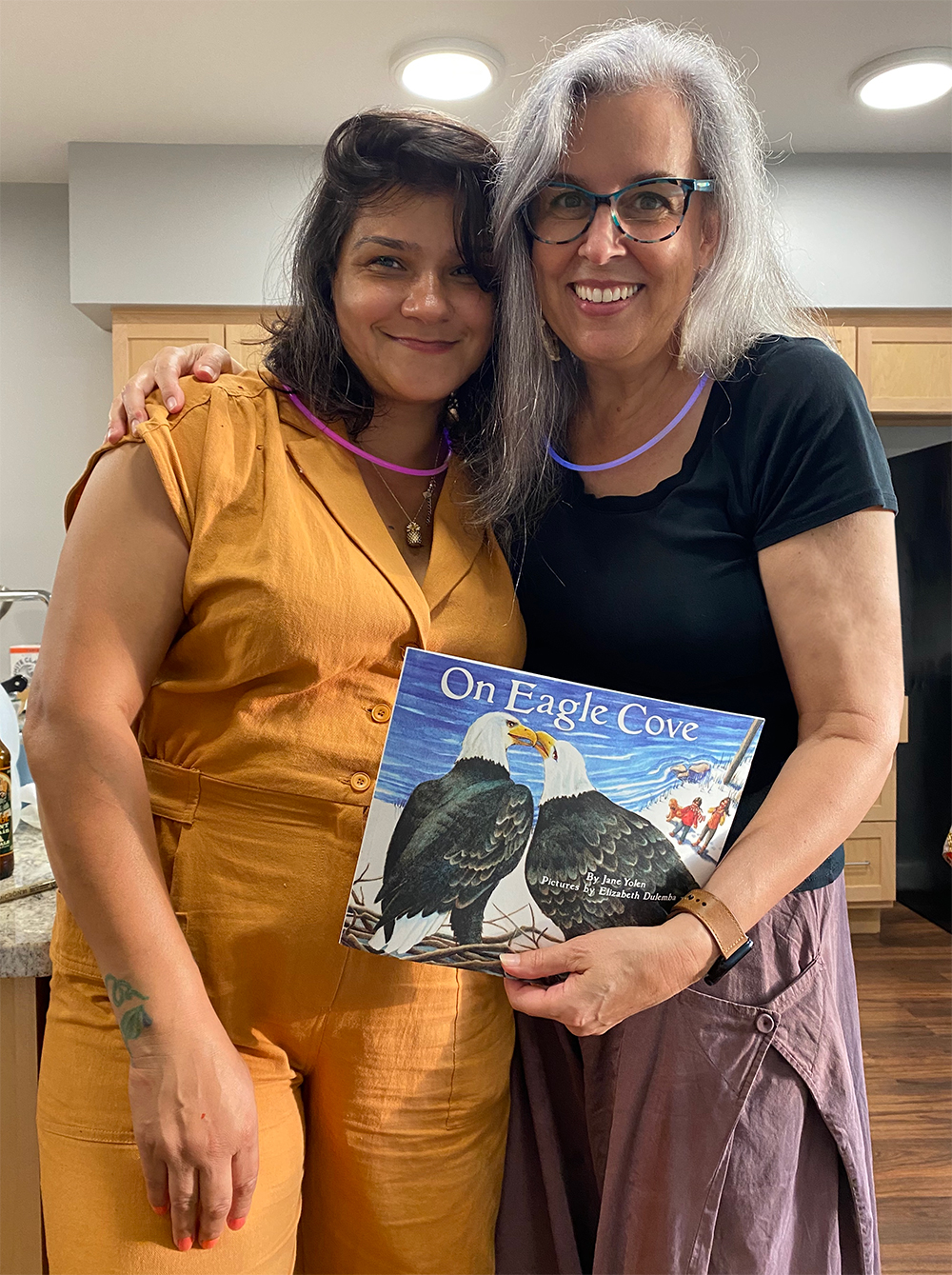 After we all ate and toasted and Greg opened his presents, we enjoyed an amazing sunset.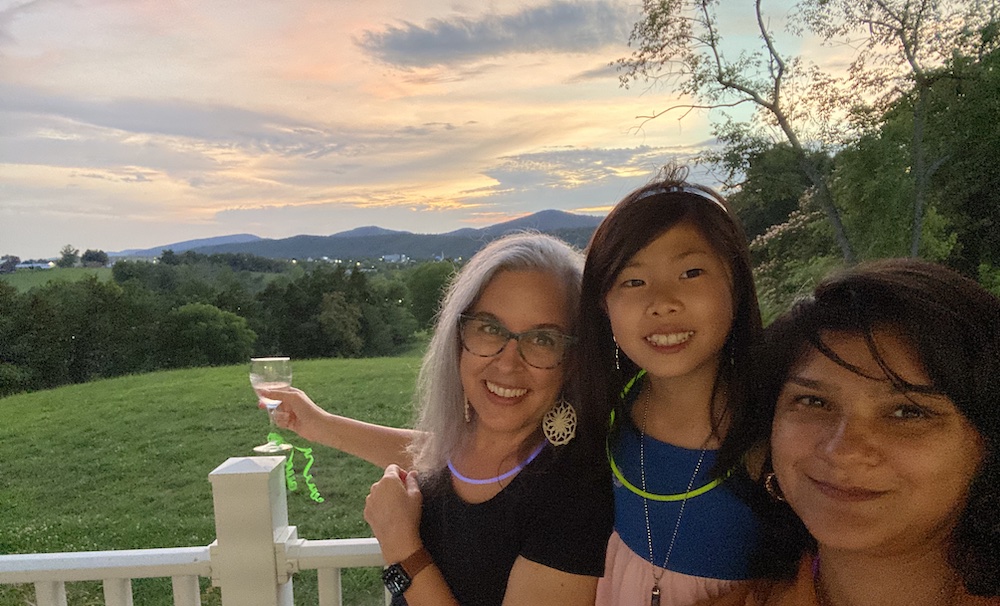 Ahhhhh, Hollins!