We started a new tradition this summer... we started a lovely fire in the outdoor fireplace by the gazebo and made s'mores! Ashley Wolff purchased a "Swedish Lantern" and it burned a lovely fire. (Is that the right name?)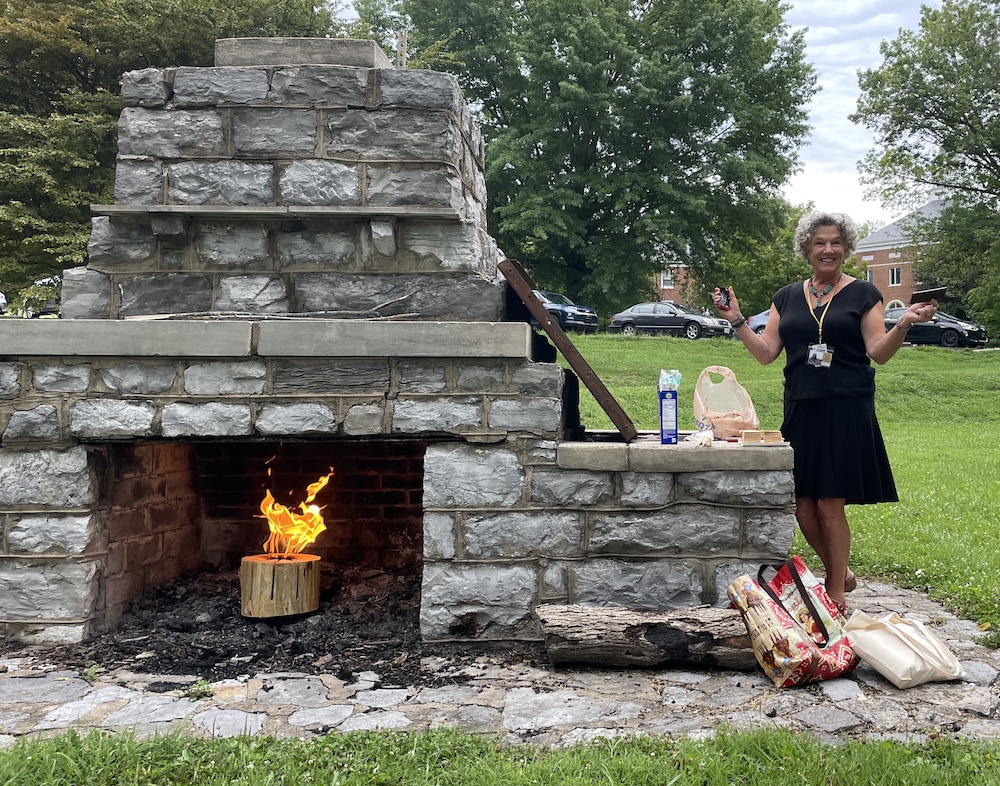 Here are some of our students, Shivani, Teresa, and Gina making the perfect s'mores.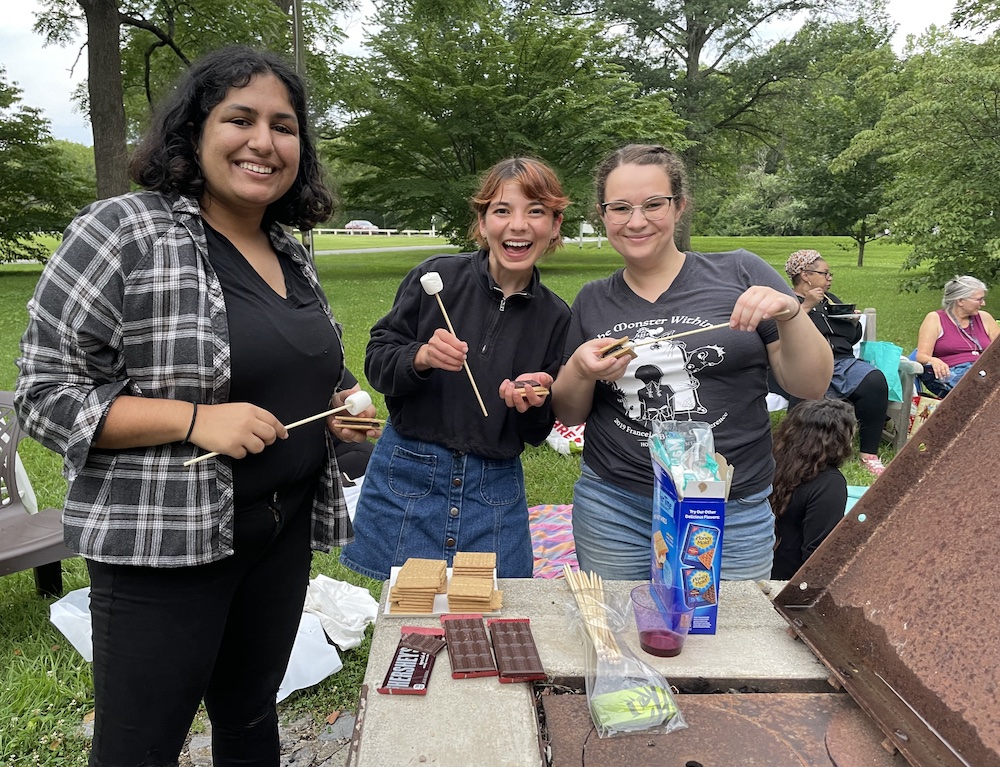 It was near the end of the semester, everyone was tired, and it was a wonderful chance to just relax and enjoy each other's company.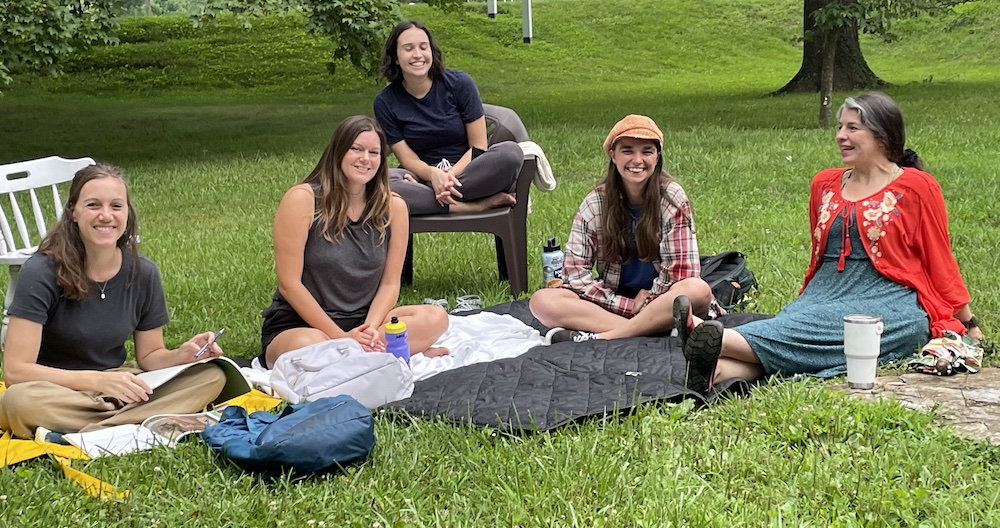 It had rained earlier, but that didn't stop us! Shower curtains made great barriers to the damp. Here is E.B. Lewis with his students.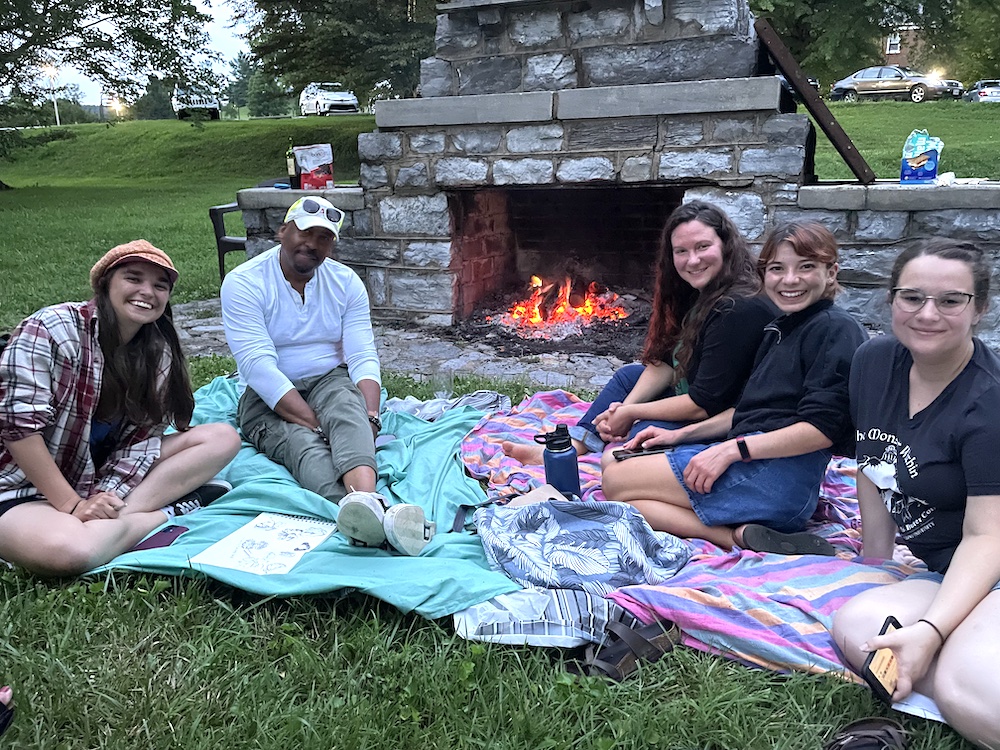 None of us wanted to leave and we stayed long after the sun went down and the bats came out. (Couldn't take good photos then!) We all decided it was a
wonderful
thing to do and can't wait to do it again next summer!