From Nathan Bransford:
How to write a character whose background is not your own
From Little Brown School and Library:
We Are Still Here: Thoughts on Indigenous Representation
New York Times Best Illustrated Books list is out. Here are the
covers at 100 Scope Notes
.
From The Bookseller:
China and US tariffs dispute 'painful' for UK publishers
From The Federation of Children's Book Groups:
Children Who Changed the World
From Brightly:
15 Great Read-Aloud Books for Older Kids
From The BBC:
BBC Two's Great British Menu to celebrate the iconic food from children's literature
From The Bookseller:
Collaboration 'critical' to addressing lack of diversity in UK children's publishing, says ACE
THE ILLUSTRATORS' TREEHOUSE NEWS
From The New York Times:
The 2019 New York Times/New York Public Library Best Illustrated Children's Books
- with a great peek into the creators' studios!
From Winthrop University:
Undergraduate Research Abstract Books and Compilations
Check out John Shelley's Inktober offerings - FABULOUS!:
HERE
and
HERE
From Muddy Colors:
Fantastic Arts Conference

From The Guardian:
The illustrated city: Glasgow's disappearing independent newsagents: Will Knight documents the rich individuality of his local shops as they adjust their traditional offerings to stay afloat in the digital age
From Muddy Colors:
The Month in Covers - October
From Muddy Colors:
Raising an Artist: Art School Admissions
From Segre Premium:
Mural gegant a Torregrossa
(Catalonia)
From Muddy Colors:
Greg Manchess on "10 Things...Contrast"
From Glowforge:
Small Scale Dollhouse Miniatures
From Diamond:
Comics Industry Celebrates the 2019 Ringo Awards
From The BBC:
The man behind the Inktober viral drawing challenge
From NPR:
Inktober Challenge Pushes Artists To Flex Their Creative Muscles
From Communication Arts:
Photographer Cade Martin on finding the beauty in the unfamiliar
ICON 2019
Early-bird Illustration Conference tickets on sale now!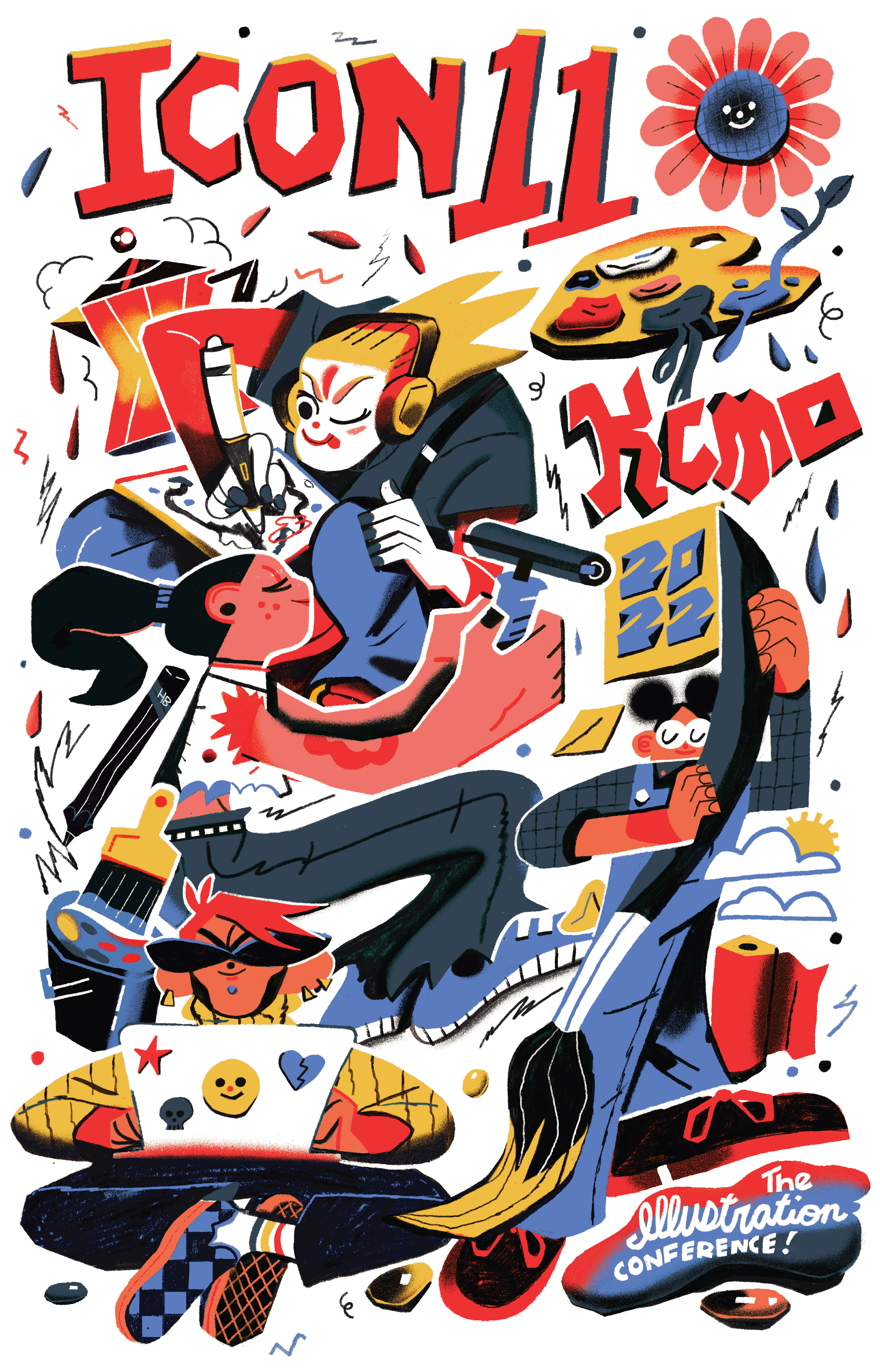 From Winthrop University, for students and faculty:
Identify and Cope with Stress Workshop
From Communication Arts:
Advertising to Save Us: The public service announcement (PSA) reminds us that advertising is not all bad.
From the York County Arts Council:
Competitive Portrait Drawing
From Amnesty International:
Posters that draw a parallel between weaponry and fashion